Latest news
quietearth
[Film Festival 06.09.09]
movie
news
horror
One of the other films premiering at Edinburgh that I'm greatly looking forward to is the low budget indy horror based on one twisted looking loner called
Tony
. We brought you the
exclusive teaser
and now the fine folks behind this awesome looking flick have passed off the one sheet which looks quite stunning. I can't wait to get my hands on a copy of this and they tell us it's going on sale to distributors next week. Our very own projectcyclops will be bringing us an interview with director Gerard Johnson from the fest.
Tony is a loner with an unhealthy obsession for action films, but that doesn't stop him trying to make friends – with, for instance, the drug dealers who hang out near his home, and the ladies who advertise their services in call boxes. Neighbors, TV license inspectors, gay cruisers and junkies are all welcome at Tony's flat... as long as they behave themselves. But when a local child goes missing, his odd lifestyle begins to attract attention – and his secrets must surely be exposed.
Check for the embiggened version after the break.
You might also like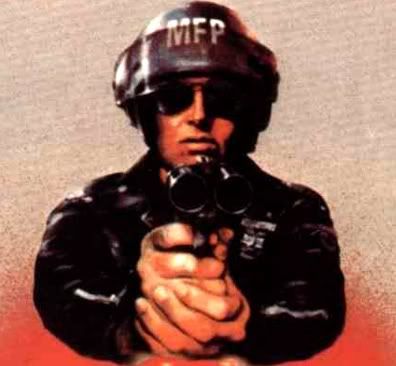 agentorange (12 years ago) Reply

Love the creepy retro look. If those fold lines were designed into the poster then it actually gets three thumbs up.

Leave a comment