Latest news
quietearth
[Celluloid 06.02.09]
trailer
news
scifi
animation
webseries
While the animation isn't great, I've been watching a great rise in scifi coming out of Mexico with the likes of
2033
and
De Dia Y De Noche
. In Spanish the series is called
El Águila y la Serpiente
and this is episode 1, The Lovely Bones. It's set in the future and has a heavy cultural/Mayan influence.
Here's a VERY roughly translated synopsis, clearly it has something to do with a battle between good and evil to save the world.
In a not so distant future when the world is endangered by an ecological disaster and mankind is on the brink of destruction, was off the last battle between the beings of the world guaidos by Sombrio Coyolxauhqui, and a group of rebels led by Huitzilopochtli. But the challenges that await you in this eternal darkness eultimo or lead to a rebirth, the sun was only the sixth through the legacy of Huitzilopochtli nahutai cosmogony can glimpse the future of humanity.
First episode after the break. Translation please!
Official website
You might also like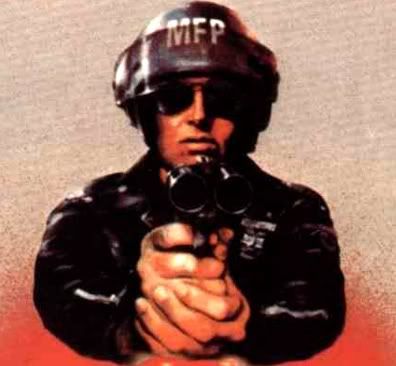 agentorange (13 years ago) Reply

I LOVE the animation. Takes me back to my childhood, before everything got so slick.

tallquasimodo (13 years ago) Reply

Basically, there's a plague that kills off nearly everybody. The action is mainly set in Mexico city, and when the protagonist finds a statue in some ruins, he dreams that he is some sort of spirit warrior. I believe the giant skeleton-thing is supposed to be Quetzlcoatl, though since he's not a feathered serpent, I find it to be a bit of a stretch.

Hope it helps.

quietearth (13 years ago) Reply

Thanks quasimodo!

omny (13 years ago) Reply

wow, that looks very promising!

sacratampus (12 years ago) Reply

MOAR!

Leave a comment