Latest news
Christopher Webster
[Celluloid 05.29.09]
post apocalyptic
trailer
news
book
horror
thriller
drama
Wired
has premiered the teaser trailer (yep, books have teasers now) for Guillermo del Toro's and Chuck Hogan's new vampire apocalypse trilogy "
The Strain
." The project originally started development as a television series, and man, after watching the trailer, I wish it was still heading for the small screen. The creatures are creepy as hell and the teaser looks as good as most movies.
Book Synopsis:
Boeing 777 arrives at JFK and is on its way across the tarmac, when it suddenly stops dead. All window shades are pulled down. All lights are out. All communication channels have gone quiet. Crews on the ground are lost for answers, but an alert goes out to the CDC. Dr. Eph Goodweather, head of their Canary project, a rapid-response team that investigates biological threats, gets the call and boards the plane. What he finds makes his blood run cold.

So begins a battle of mammoth proportions as the vampiric virus that has infected New York begins to spill out into the streets. Eph, who is joined by Setrakian and a motley crew of fighters, must now find a way to stop the contagion and save his city—a city that includes his wife and son—before it is too late.
The Strain, published by William Morrow, goes on sale June 2. Please note that the video is NSFW due to a giant f-bomb.
You might also like
rek (13 years ago) Reply

Really? I'd had high hopes for this.

Looks like Mutant Chronicles-level quality.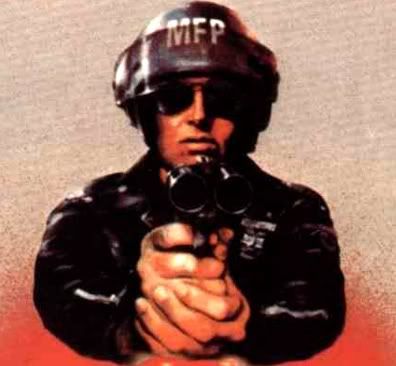 agentorange (13 years ago) Reply

Mutant Chronicles level quality for a book trailer though. That's pretty impressive. Makes me want to track down the book when it drops.

rek (13 years ago) Reply

Ah. Somehow I skipped "book" in the article.

stevec50 (13 years ago) Reply

Have just skimmed the book at the library. This plus the trailer have me looking forward to reading it. Since it's a trilogy it will be interesting to see where Del Toro is going.

I wouldn't be surprised if the director takes it to the big screen eventually.

gasbag (13 years ago) Reply

After watching the Trailer, I've been reading teh book......superb. The character building, along with the attention to subtle detail, is superb. I'm ITCHING to know if/when it makes it to the big screen.

Leave a comment