Latest news
quietearth
[Celluloid 05.26.09]
movie
trailer
news
scifi
drama
fantasy
romance
I've been following this amazing looking and sounding Jared Leto starrer for over a year now, in fact we even posted stills back in
January
and FINALLY there is a trailer. From the director of Toto the Hero (Toto le héros) comes a romance which spans centuries (sound framiliar?) and is beautifully shot with bright colors and a story that sounds like a winner. The only currently known release dates are in October for Belgium and Finland and November for Norway.
Nemo Nobody leads an ordinary existence at his wife's side, Elise, and their 3 children until the day when reality skids and he wakes up as an old man in the year 2092. At 120, Mr. Nobody is both the oldest man in the world and the last mortal of a new mankind where nobody dies anymore. But that doesn't seem to interest or bother him very much. The only questions that preoccupy him in the present is whether he lived the right life for himself, loved the woman whom he was supposed to love, and had the children whom he was meant to have... now his purpose is to find the right answer.
Trailer after the break.
You might also like
bad dog (14 years ago) Reply

Looks like the next Eternal Sunshine. Can't wait!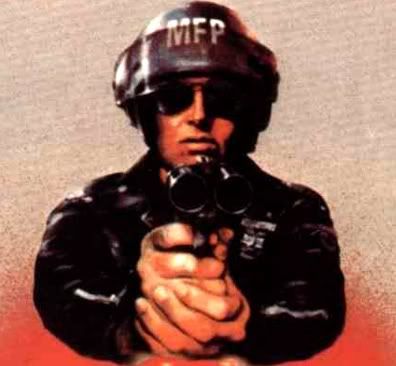 agentorange (14 years ago) Reply

That's what I was thinking too. Though without a laugh in the house.

Anonymous (14 years ago) Reply

Looks mighty interesting, chapeau a la direction artistique

Anonymous (14 years ago) Reply

when does it come? it was not present in cannes ?

Anonymous (13 years ago) Reply

a u.s. distributor must pick it up!!

Leave a comment