Latest news
Christopher Webster
[Celluloid 05.11.09]
movie
trailer
news
cyberpunk
scifi
poster
action
Mark Neveldine and Brian Taylor's initially titled
Game
has gone through yet another round of name changing and has moved from being
Citizen Game
, a title that was rightly considered an April fools joke by a couple of readers, to the more sober,
Gamer
, which actually makes sense.
Also, a new motion poster for the flick has appeared over at
UGO
where if you hover your mouse over Gerard Butlers face it reveals his pre-pubescent Logan Lerman who plays Butlers "Gamer," controlling him in the futuristic role playing game, "Slayers."
Gamer will skip the blockbuster months and see release in September. Can't wait.
UPDATE:
After releasing the trailer exclusively on Xbox Live, Lionsgate have finally premiered the trailer for Mark Neveldine and Brian Taylor's
Gamer
online. You can watch the trailer after the break.
This is one I've been waiting to see more from for a long time. So, does it live up to my own self imposed hype? Well, yes and no. On one hand, I knew that
Gamer
would be a low budget cyberpunk actioner pumped up to look like a 200 million dollar blockbuster. In that respect the trailer totally succeeds as it looks like it's got action and adventurous filmmaking techniques to spare. On the other hand, I still can't make heads or tails of the characters and their relationships. Gerard Butler's "Kable" is obviously a cyber-gladiator who will break free of his bondage to save his family and bring down the creators of the game, "Slayers," but it's tough to get a feel for how the rest of the cast - particularly John Leguizamo and Milo Ventimiglia who you don't even see I think - fit in.
Even still, I'm really stoked to see this 'cause it looks completely mad.
You might also like
pat (13 years ago) Reply

trailer/teaser/clip leaked online! been pulled from most sites already. all i could find is this version in italian:
http://io9.com/5184433/italian-game-trailer-shows-who-pulls-gerard-butlers-strings

looks wicked.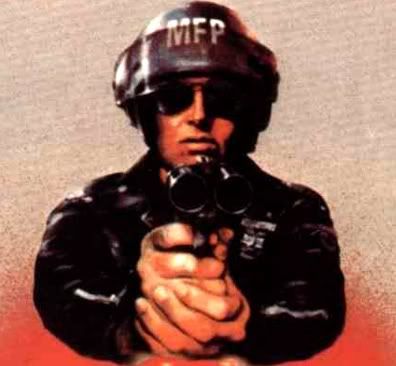 agentorange (13 years ago) Reply

Yeah, we posted the Italian one but it got pulled (I still have a copy at home though heh). I want to see the official Lionsgate sanctioned trailer though. It should be even better! My buddy's got an Xbox so I'm going to track it down today.

G.H. (13 years ago) Reply

I Forgot! not that there was time. No matter now I guess though, looks sweet.

G.H. (13 years ago) Reply

Guess it only loaded part of it when I first watched it; looks better than the new terminator trailer to me, 'splosions a plenty.

quietearth (13 years ago) Reply

oh that's sick!

Michael (13 years ago) Reply

Hehe a Knive to Michael C. Hall's throat, he shouldn't make Dexter angry... ;)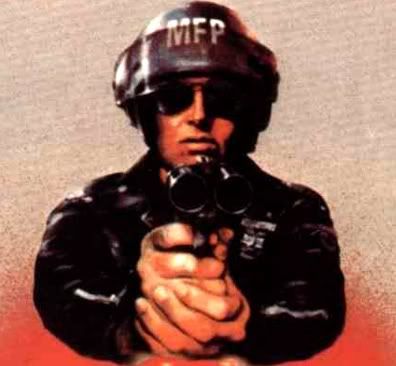 agentorange (13 years ago) Reply

@G.H.

This would have been the perfect cap off to our "prisoners made to fight each other" marathon.

Sunolet (12 years ago) Reply

this like a next generation of The Running Man with the book and the film mixed

ljTvzJzp (8 years ago) Reply

=

Leave a comment