Latest news
Christopher Webster
[DVD News 04.25.09]
movie
trailer
news
dvd
horror
There has been some discussion about the quality of the direct to DVD sequels for the
Pulse
franchise going on in our forums and it got me thinking that we hadn't yet seen a trailer for
The Cell 2
. Well now we have as it's been floating around under the radar for a few days.
If you haven't seen the first
Cell
, don't be scared off by Vince Vaughn or Jennifer Lopez. Tarsem Singh's film is not only a taught thriller but it's stunning to look at. Unfortunately the sequel is, well I'll let the trailer speak for itself.
Synopsis:
The Cusp is a serial killer who kills his victims and then brings them back to life; over and over again; until they beg to die! Maya is a psychic investigator who gained her powers after a 1 year coma after she was the Cusp's first victim! Now the Cusp Killer is back and Maya has little time to do what she has never done before, go into the mind of a killer unprotected, and save his latest victim.
The Cell 2 hits DVD and Video-on-Demand June 23.
You might also like
Mike White (13 years ago) Reply

Is there a chance that this movie might actually be good? The first one was undone by the complete lack of need for the entire "dream entering" premise. It was Vaughn's good police work that solved the case while J-Lo was stuck in D'Onofrio's head.

Rick. (13 years ago) Reply

Yeah...first movie was BAD. But it's gorgeous at times.

And it's "taut", not "taught". Only saying this as a BIG fan of this site! :)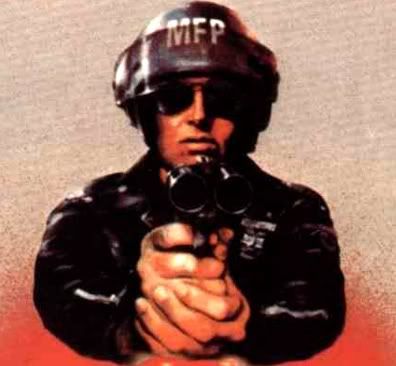 agentorange (13 years ago) Reply

Oh dang. Lets hear it for typos!

Banish (13 years ago) Reply

TYPOS IN DA HOUSE!!!!!!!

and the first one was good this one look MAD BOOTLEG

Leave a comment