Latest news
Christopher Webster
[Celluloid 04.20.09]
post apocalyptic
movie
trailer
news
scifi
horror
animation
action
Man, I can't wait to see this film but, Tim Burton and Timur Bekmambetov producing a crazy stylish animated post-apocalyptic adventure? Almost sounds too good to be true doesn't it. Will it live up to my adult expectations or will it be more cartoon kiddie fare? Well I think we may have our answer in this uber dark clip from the film.
When 9 first comes to life, he finds himself in a post-apocalyptic world. All humans are gone, and it is only by chance that he discovers a small community of others like him taking refuge from fearsome machines that roam the earth intent on their extinction. Despite being the neophyte of the group, 9 convinces the others that hiding will do them no good. They must take the offensive if they are to survive, and they must discover why the machines want to destroy them in the first place. As they'll soon come to learn, the very future of civilization may depend on them.
Some huge names are attached to voice characters as well including Jennifer Connelly, John C. Reilly, Elijah Wood, Crispin Glover, Christopher Plummer, and Martin Landau.
Check out the awesome clip (via
filmz.ru
) after the break.
You might also like
Anonymous (13 years ago) Reply

clip is messed up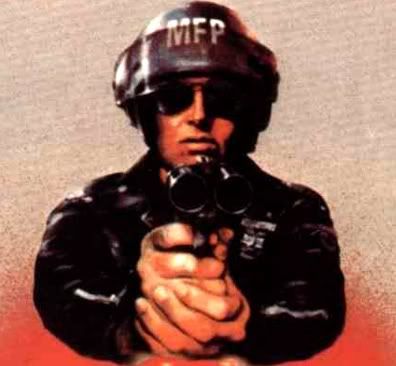 agentorange (13 years ago) Reply

Fixed

undead (13 years ago) Reply

You guys can check out this lil' forum boards dedicated to "9" even if you are just slighty interested in the project.We have every single info regarding the storyline and characters dissected to outline plausible theories and speculation.The community is small,but growing and very active. http://movie9.proboards.com/index.cgi (no,I am NOT selling anything and you do NOT get a free game console by sending us your credit card details).

Also,a little piece of info regarding 9.It will be rated PG-13.For violence and scary images.Yes,you heard me...it's THAT awesome.
http://www.ropeofsilicon.com/article/latest-mpaa-ratings-bulletin-no-2066

Leave a comment