Latest news
Christopher Webster
[Celluloid 04.15.09]
movie
trailer
news
horror
thriller
[Editor's Note: Possible spoilers abound]
I'm hit and miss with Joel Schumacher but he's still a filmmaker I'm always willing to give a chance to. While I think his work on the later
Batman
films is inexcusable, I liked
Tigerland
a lot and appreciate the fact that he continues to work within the fringes. His new film, an "occult revenge thriller" called
Town Creek
starring
Prison Break
's Dominic Purcell,
Centurion
's Michael Fassbender and Henry Cavill (
The Tudors
) sounds creepy as hell and it's one I've been looking forward to seeing more from since some good reviews began trickling in from its screening at Cannes last year.
Synopsis:
A man and his brother on a mission of revenge become trapped in a harrowing occult experiment dating back to the Third Reich.
The footage we have for you after the break is extremely raw and seems to have been assembled completely randomly. In fact, it's actually a bunch of dailies with crude, unmixed production sound laid on top. It is no NOT a trailer. It is NOT a promo-reel. It's just footage that, regardless of it rawness looks stark and haunting. In fact I would say that there hasn't been a more haunting old house in a film since the one in
Psycho
.
***POSSIBLE SPOILER WARNING***
UPDATE
: Sorry folks, we've been asked to remove the footage.
You might also like
quietearth (13 years ago) Reply

This looks incredible!

Marina Antunes (13 years ago) Reply

The selling words in that description for me: Henry Cavill. Sadly, the video doesn't seem to be working (maybe it's been removed?) but you can count me in.

Marina (13 years ago) Reply

I lied. Video does seem to be working and it looks good. Looking forward to seeing a trailer.

eakkar (13 years ago) Reply

I will totally pay money to see this movie simply because Henry Cavill is in it. HE WILL BE JAMES BOND ONE DAY!

sonaboy (13 years ago) Reply

looking good here. the last Nazi occult movie I got excited about ultimately disappointed (Unholy), but this shows promise.
The most haunting old house on film since Psycho? No love for Amityville, eh? :)

Anonymous (13 years ago) Reply

looks and SOUNDS great. this "raw and crude" soundscape is the best thing they could have come up with. it perfectly illustrates the dark atmosphere of the scenes and the overall film as it seems. hope they dont fuckin ruin it by overlaying some random ass score on it. it works so well the way it is.
gd stuff.

me again (13 years ago) Reply

oh another thing i forgot: michael fassbinder is amazing and this does seem like schumacher's best piece of work since falling down.

Anonymous (13 years ago) Reply

it's been removed. darn. I really want to see this. I adore dominic purcell.

gasbag (13 years ago) Reply

I've found some sort of footage on YouTube that *might* be of Town Creek, but I'm not 100% sure:

http://www.youtube.com/watch?v=dll660r1WQI

To be honest, I can't make any sense of what's going on, but the acting seems very realistic.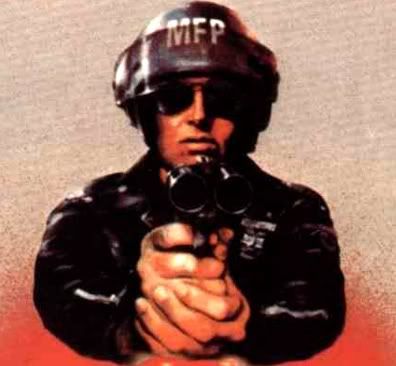 agentorange (13 years ago) Reply

@gasbag

Yeah, that's the same footage we originally found. It's a dailies reel which were asked to take down off QE.

beezy (13 years ago) Reply

man its coming to a point where i really cant find i really hate lions gate doing for what they did this movie is far better then most movies in cinema right now its being released on dvd january 2010

Leave a comment