Latest news
Christopher Webster
[Celluloid 04.09.09]
movie
news
action
adventure
gallery
Slowly but surely, universal soldier Dolph Lundgren, has been making a name for himself as a halfway decent director of B-action flicks. His films are raw and violent in that by-gone, Cold War 80s way where the muscles all had accents and the body count was high. And now that Lundgren will be appearing in Sly Stone's
The Expendables
, I think its safe to say the actor/director can expect a bit of a resurgence in popular interest.
His next directorial effort is called
Icarus
and from the looks of these first stills, the film will be yet another violent throwback.
Everyone knows him as a divorced father working for an investment company. But, there is a dark side to this mild mannered man. Icarus (Dolph Lundgren) is at his best when he was killing people.

For years, he's actually worked as a sleeper agent in America but when the Soviet Empire collapsed, he found himself in a foreign country with no one to trust. Determined to break from his dark past, he starts over with a new identity. But you can only escape your past for so long. When a sudden mishap in Hong Kong blows Icarus' identity, past and present collide—and the assassin realizes he is now the target. The people that want him dead will stop at nothing to get to him. And that means going after what he cares about most—his wife and daughter. Fighting for his life, Icarus is forced to face the demons of his past to protect the loved ones in his present. He must fight to save the only thing he's ever done right in his life. He needs to uncover who is after him and protect his family -- before it's too late.
Images after the break.
You might also like
Dragonrage (12 years ago) Reply

Here is a good fan made poster too...

http://img4.imageshack.us/img4/5041/icarusposter.jpg

Dragonrage (12 years ago) Reply

Oh yeah...and stunt preparation video...it looks cool...

http://www.movieset.com/icarus/videos/d2cyvh/Icarus---Dolph-Lundgren-Stunt-Preparation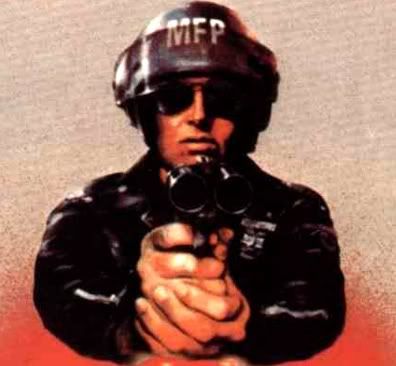 agentorange (12 years ago) Reply

Awesome, thanks Dragonrage!

Leave a comment