Latest news
Christopher Webster
[Celluloid 05.15.09]
post apocalyptic
movie
news
thriller
gallery
So decrees the first law of survival laid down by the powerful "Department of Virus Control," (DVS) but are they here to help us, or keep us locked up inside and out of their way? No, I'm not privy to some plot spoiler for George Blumetti & Maurice Kelly's (
Portal
) new post-apocalyptic thriller
2084
, I've just watched too many of these types of movies to trust that government organizations are always looking to help the huddled masses.
Not much left since the world died. That's what they called it the day the virus took over and people went inside, never to leave their homes again. Soon after that, the last of the food was gone, the last drop of gas was used up, the government collapsed. Chaos... on a global scale.
2084
stars Betsy Baker, Jaimi Paige, Matthew Alan, Grady Lee Richmond & Billy West and is currently in production. We've got some set photos for you after the break. They're not stills so they don't necessarily represent the way the film will look, but they almost make 2084 look like a post-apocalyptic sitcom. You can also find out more about the project and become a fan on the film's
facebook group
.
Update:
New stills for the film have appeared over on
Fangoria
as well as on the film's production website. You can check out the updated gallery after the break.
Images after the break.
You might also like
Anonymous (13 years ago) Reply

Any connection to Orwell's 1984?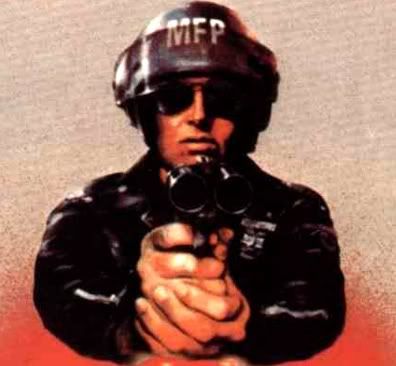 agentorange (13 years ago) Reply

Well one of the characters is named "Big Brother" so there's definitely an homage going on. We should have more details on the film shortly.

Leave a comment