Latest news
quietearth
[Celluloid 03.19.09]
movie
news
comedy
fantasy
This new poster is really just an excuse to repost the trailer for one of my most sought after films of the year, Rania Ajami's
Asylum Seekers
. It played at the European Film Market and while Shoreline has picked it up as Sales Agent, there's still no premier in sight as far as I know and I've been in touch with the director's manager. Why am I so excited about this? Maybe it's the insane and dreamy storyline coupled with the incredible production design? Just watch the trailer, you'll see what I mean. FOR THE LOVE OF GOD, SOMEONE PLEASE SEND ME A SCREENER!
Work, family, relationships, deadlines, terrorism, information overload... When modern life is getting crazier and crazier, day by day, who wouldn't think about getting out? Leaving it all behind? Wouldn't that be the only sane response to this mad world? "Asylum Seekers" is about escapism, about feeling the pressure and deciding on a radical solution. Our six characters can't take their various stresses any more and are heading for the door marked EXIT. It leads to a deluxe, exclusive, luxuriously-appointed mental asylum, an adult funfair where they can let it all go and be waited on hand and foot for the rest of their carefree lives. Or so it seems... The first twist is that there are limited places. Only one free bed remains. The competition is on. And there are many other surprises lying in wait for the unwary, would-be-insane patient... The ride out of the world they know has only just begun!
Trailer after the break.
You might also like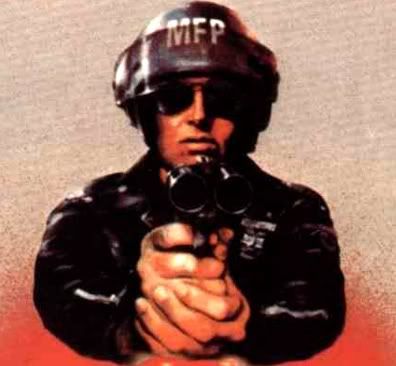 agentorange (13 years ago) Reply

Yeah, REALLY looking forward to this one.

zenseeker (13 years ago) Reply

That looks awful :( It's odd for the sake of being odd and trying to hard to be off the wall. Complete pretentious bullplop.

film flavor (13 years ago) Reply

so creepy......this is an awesome image, can't wait to see it

Leave a comment