Latest news
Christopher Webster
[Celluloid 03.13.09]
movie
video
fantasy
After posting those
pics
of Burton's upcoming Alice adaptation yesterday, commenter, Nihili, pointed this film out. It's a film I've always meant to check out but never have but now, after viewing some clips, I immediately ordered a copy. It looks brilliant.
Jan Svankmajer's Czechoslovakia adaptation of Lewis Carrol's "Alice in Wonderland,"
Alice
(Neco z Alenky), has earned itself the reputation of being called "Alice in Ghettoland" because of it's setting in a dilapidated nightmare house. Check out the clip after the break to see why not matter how good Tim Burton's Alice turns out to be, it'll never rival this dark vision from 1988.
You might also like
Blake Faucette (13 years ago) Reply

Can't recommend Svankmajer's Alice enough. You'll be happy you ordered it. I recommend you follow it up with Svankmajer's Faust. Equally as good.

Kurt (13 years ago) Reply

I love Svankmaier's film to death! Well said gents.

ForgottenFilms (13 years ago) Reply

Uh, no. Svankmajer Alice is boring and not that good. I have a very open mind and have seen thousands of movies and I fast forwarded a lot of ALICE. Check out Little Otik and yes Faust if you want a great ice breaker for Jan Svankmejar. His short films are amazing, too.

Anonymous (13 years ago) Reply

Amen to that brotha! Jan is the man.

bad dog (13 years ago) Reply

Couldn't agree more.

Bob Doto (13 years ago) Reply

Agent. You haven't seen this yet? You must. It's great. I also really liked Lunacy (Šílení) (2005). see that too.

Diligent Ape (13 years ago) Reply

After I saw Svankmajer's "Alice in Wonderland", I wondered why this version isn't more popular than it is. I had a kind of Alice trip some years ago and I never came across it before I accidentally stumbled onto it on YouTube about half a year ago.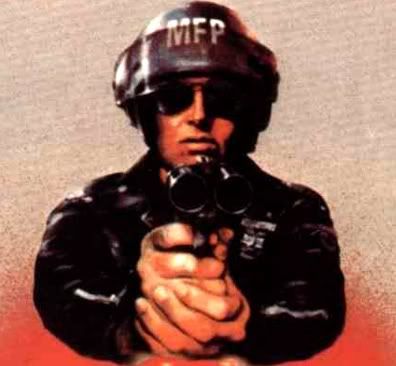 agentorange (13 years ago) Reply

@Bob: I know! I can't believe it either. I'd seen it around of course and had always meant to watch it but it was one of those films that just slipped through the collection cracks.

Anonymous (13 years ago) Reply

From what I saw of this Alice, it would probably scare me..a lot. I do wonder, though, if Tim Burton plans on crediting American McGee at all for his idea. American McGee's Alice started my fascination with Alice and Burton's idea sounds like he built off of McGee's.

Leave a comment