Latest news
quietearth
[Celluloid 03.12.09]
movie
anime
news
scifi
action
Set in three, 20 minute parts,
Baton
is an animated scifi film directed by both Ryuei Kitamura and Shunji Iwai. Details are sketchy, but we do know from
Jfilm Pow Wow
that the film is set
"on a future Earth in which the two main characters, Apollo and Michal, will live side by side with intelligent robots"
. Now whether this is the basis for all 3 parts of the film is unclear. but regardless, the trailer looks incredible. It will be a mixture of both rotoscoping (ala A Scanner Darkly) and animation, with additional 2D and 3D effects, which is actually being done here in the states by Studio Titmouse.
Check out the beautiful trailer after the break! via
Twitch
Official website
You might also like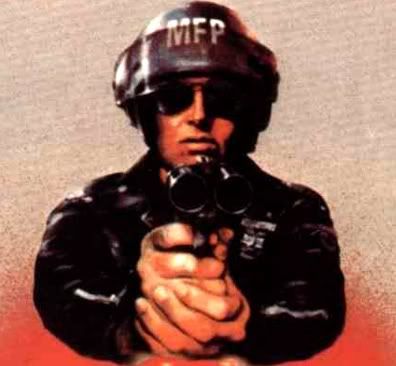 agentorange (13 years ago) Reply

Cool. Not at all the animation style I was expecting but a nice surprise.

someone (12 years ago) Reply

where can i watch the episodes?

Leave a comment