Latest news
quietearth
[Celluloid 03.11.09]
movie
news
horror
Seriously, who cut this trailer? It looks terrible! Alison Lohman doesn't even look scared, different acrtress anyone? So either the movie sucks, or they should get someone with some talent do the next one, but I'll give Raimi the benefit of the doubt as he's just gotten back into horror. Although, Evil Dead aside, he's done quite a large amount of Hollywood crap.
A loan officer (Lohman) ordered to evict an old woman from her home finds herself the recipient of a supernatural curse, who turns her life into a living hell. Desperate, she turns to a seer to try and save her soul, while evil forces work to push her to a breaking point.
Trailer after the break. Let us know what you think! via
firstshowing
You might also like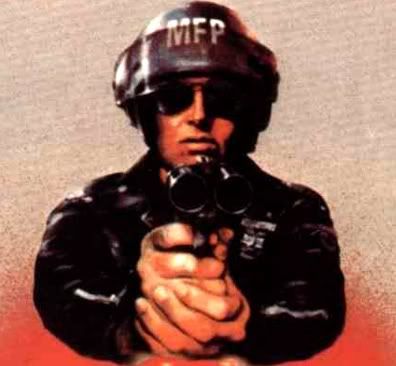 agentorange (13 years ago) Reply

Early reviews have been fairly positive but yeah, this looks sorta bland. Let's hope it's actually as good as people are saying and it's just a boring trailer.

Anonymous (13 years ago) Reply

I'm sorry, maybe you are all use to see every day old scary witches that can curse you, but just looking at her face terrifies me. I think the trailer was good and pronising.

bad dog (13 years ago) Reply

Yeah they needed a different generic blond actress for this.

G.H. (13 years ago) Reply

I think it looks pretty sweet, just might have needed a different actress.

ForgottenFilms (13 years ago) Reply

Looks promising, I think.
Underwhelming, huh?
That lead actress does look bland, however. Agreed on that.
And I could have made a better trailer.

Leave a comment