Latest news
Christopher Webster
[Celluloid 03.11.09]
movie
trailer
news
short
scifi
comedy
If we're to believe their own legend,
Matt and Vince
are two trained neurosurgeons who couldn't find work so started making short comedy films. Well whatever their background is, they are seemingly steeped in knowledge about genre films and appear to approach their work in the same satirical yet loving way that Simon Pegg and Edgar Wright have always done (first in television with
Spaced
, and then onto features with
Shaun of the Dead
and
Hot Fuzz
).
Their new short is called
Arthur's Lore
and it's chock full of photographic talent. Here's what it's about:
Arthur is as surprised as anyone to learn he's the reincarnation of KING Arthur - but there's no time to contemplate as the forces of dark lore are active once again and only one person can stop them.
It's hard to tell if the comedy is as well timed as the photography and special FX because there is no dialog in the trailer, but we tracked down a clip from the short (which features Amelia Tyler who we last saw in
Schrödinger's Girl
) and it's pretty good. Info on Matt and Vince is scarce but we received a tip from reader Jamie who tells us the two are currently developing
Arthur's Lore
into a Million pound feature.
Trailer and such after the break.
Arthur's Lore Trailer:
Arthur's Lore Clip:
Featuring Amelia Tyler from
Schrodinger's Girl
You might also like
Cyberhal (13 years ago) Reply

brilliant

burdasingh (13 years ago) Reply

When's the review coming...?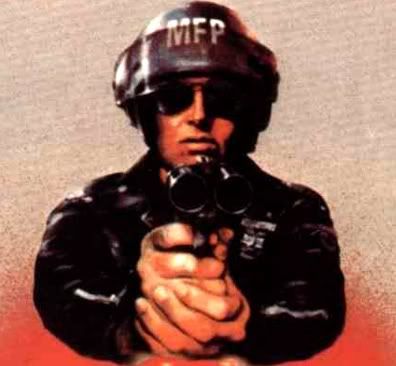 agentorange (13 years ago) Reply

Soon. we just received the film in the mail yesterday so keep your eyes peeled.

Bruno (13 years ago) Reply

Did I miss the review of this? I heard just last week about it from a friend who saw it at the Athen's sci-fi festival. He thought it was pretty damn good! Would like to know what you guys think of it.

Leave a comment