Latest news
Christopher Webster
[Celluloid 02.26.09]
movie
news
scifi
horror
gallery
Hands down, Vincenzo Natali's
Splice
is one of our most anticipated film releases of 2009. The director of
Cube
and
Cypher
has been working with none other than Guillermo del Toro on it for about two years, tailoring it to creepy perfection. Word from early AMF footage is that it's looking great and now we can see for ourselves as
Bloody Disgusting
have premiered six stills from the film, a few of which are even new!
Elsa and Clive, two young rebellious scientists, defy legal and ethical boundaries and forge ahead with a dangerous experiment: splicing together human and animal DNA to create a new organism. Named "Dren", the creature rapidly develops from a deformed female infant into a beautiful but dangerous winged human-chimera, who forges a bond with both of her creators - only to have that bond turn deadly.
Splice is set to be released in September 2009. Can't wait. Stills after the break.
You might also like
rek (13 years ago) Reply

I am so looking forward to this!

bad dog (13 years ago) Reply

looks wicked ...

hey quietearth people, did you know about this one?

http://www.deadcitymovie.com/home.html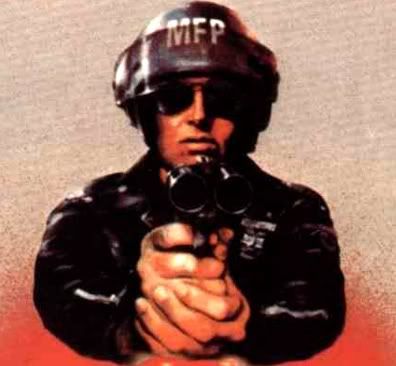 agentorange (13 years ago) Reply

Yep, reviewed here:

http://www.quietearth.us/articles/2008/08/19/Review-of-James-Kennedys-British-zomedy-DEAD-CITY

thejamminjabber (12 years ago) Reply

Gotta say, while I'm intrigued by this, V. Natali's films have all pretty much sucked. "Nothing" was the most annoying film in the world!

VegasGirl (12 years ago) Reply

I'm excited to see this. I love Guillermo del Toro. Plus I'm a huge fan of Cube and Cypher. Both awesome movies

Leave a comment