Latest news
Christopher Webster
[Celluloid 02.20.09]
movie
news
poster
action
thriller
"Once upon a time..." begins the tagline for Tarantino's upcoming
Inglorious Basterds
, giving us a clue as to what we can expect from the tone of his WWII epic. We expect this to be a strictly fairytale affair - grown up to be sure - but more like a 'Nazi Island' theme park ride from some bizzaro-world Disney theme park than a historically accurate combat picture. This is why I'm not surprised to see so many Jewish comedians in the director's Dirty Dozen cast and why I think the film will ultimately succeed.
Empire
premiered three new teasers for the film today and they are extremely effective. In fact, when I first saw them I thought they were left over from that flurry of
Dead Snow
marketing that was happening last month.
You'll find the posters after the break and you can check out the Inglorious Basterds teaser
here
.
You might also like
Lobster (12 years ago) Reply

Wow... just watched the teaser from the prior post on this. Killer flick.

This is a remake, right? Back in the late 70's, when I was very young, I clearly recall watching a movie called 'Inglorious Bastards' on HBO at least a dozen times.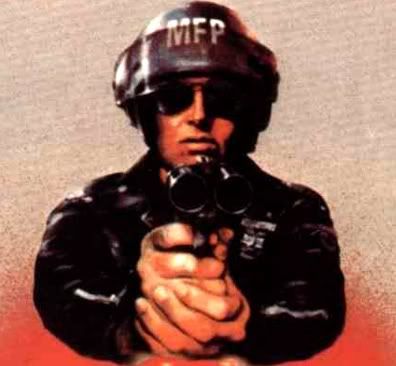 agentorange (12 years ago) Reply

Yeah an Italian film by Enzo G. Castellari. I've read the screenplay for this and it's a remake in name and setup only. It's quite different.

trogen (12 years ago) Reply

http://www.news.com.au/entertainment/story/0,28383,25089743-7485,00.html

"A NEW movie said to be more gruesome and gory than Reservoir Dogs and Kill Bill should be banned from Australian cinemas, critics say. "

I hope for all you aussies out there they dont ban it!

Leave a comment