Latest news
quietearth
[Celluloid 02.21.09]
movie
news
thriller
drama
I'll spare you the lengthening list of beautifully shot and powerful genre thrillers coming out of Australia the past couple of years, and suffice to say, their seems to be a revival going on down under.
Last Ride
is a beautifully shot escape into the unknown, for both father and son, and it's about to premier with the first showing already sold out. I wish I could be there.
A desperate father takes his ten year old son, Chook, on the run after committing a violent crime. As the two journey into the desert and an unknown future, their troubled relationship and the need to survive sees them battling the elements and each other. Chook eventually takes control and the choice he is forced to make has a devastating effect on both their lives.
Teaser after the break.
Official website
You might also like
655 (13 years ago) Reply

reminds me of the road. might be more interesting to me, because of its strong gritty sense of reality.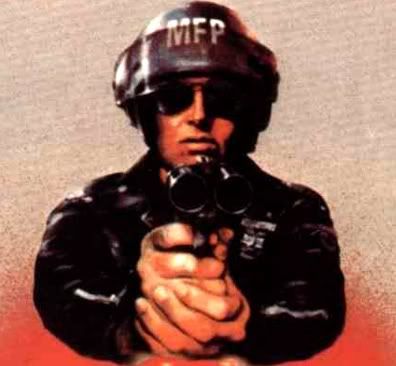 agentorange (13 years ago) Reply

Great to see Hugo Weaving in this. He's a great actor. Haven't seen him in anything for a while.

emohawk (13 years ago) Reply

some potentially great looking ozzie films coming out then. i want a bad boy bubby 2! j/k :p

Leave a comment