Latest news
Christopher Webster
[Celluloid 02.16.09]
post apocalyptic
movie
news
book
horror
soundtrack
I Don't know if there are any other retro soundtrack fanatics out there or not but this news fills this collector with all kinds of giddiness. See, Ron Gainer's original soundtrack for the 1971 version of Richard Matheson's "I am Legend,"
Omega Man
, has been an extremely rare and in demand album with collectors for years, getting massive dollars from ebay sales and resulting in all kinds of bootlegs.
Needless to say the soundtrack was one of the best things about the somewhat dated film. The 2-CD set has been re-issued by
Film Score Monthly
and features a newly reconstructed master, a six-panel fold-out booklet as well as new commentary prepared for this edition.
Head on through the break to listen to a particularly kick ass track called "Surprise Party."
Surprise Party - Ron Grainer
You might also like
Jeff (11 years ago) Reply

Very cool find!

quietearth (11 years ago) Reply

good love making music.

wa5 (11 years ago) Reply

The same Ron Grainer that penned the Doctor who theme?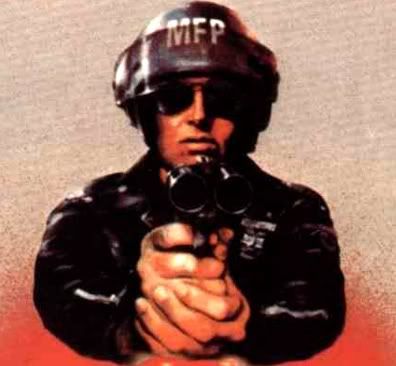 agentorange (11 years ago) Reply

The very same! Though it was Delia Derbyshire who created the iconic theme score for Dr. Who, Grainer worked on the show for years... up to the new ones I think.

Anonymous (11 years ago) Reply

I remember that song from the movie!

Anonymous (11 years ago) Reply

Ron Grainer only ever wrote the theme tune to "Doctor Who" - he didn't do any more incidental music for the show, and was dead long before the new series. Delia Darbishire worked his theme into the form which became familiar, and re-worked it over the years, adding additional effects. It is her recording of Grainer's theme which forms the basis of Murray Gold's various versions for the new series.

Leave a comment