Latest news
Christopher Webster
[Celluloid 02.12.09]
post apocalyptic
movie
news
book
horror
Whoa.
The BBC Press Office
(via.
24fps
) has just released who the the principle cast is going to be for the Canadian/British remake of John Wyndham's
Day of the Triffids
and it looks like it's truly an all star line-up. Vanessa Redgrave, Joely Richardson, as well as Dougray Scott, Eddie Izzard, Brian Cox and Canadian Jason Priestley will head the fight against blindness and giant plants. Now THAT is a cast of greats.
In the not too distant future, man's search for an alternative fuel supply leads him to uncover the ominous Triffid, a crop now cultivated for its fuel that seems to have a life of its own. But when billions of humans are mysteriously blinded, the Triffids find their way out of captivity. Free to roam the planet with a fatal sting, and a retributive taste for human flesh, the Triffids begin rapid breeding.


Now Dr Bill Masen (Dougray Scott) must lead the brave in their epic battle against the Triffids' reign of terror in what could be the last days of mankind.
The slightly modernized two part mini-series was written by Patrick Harbinson of
ER
and
Law & Order
fame and is currently in production to air later this Summer 2009.
You might also like
Anonymous (13 years ago) Reply

Nooooooooooooooooooooooooooooooooooooooooooooooooooooooooooooo...pant...Pant...ooooooooooooooooooooo!!!!!

Hot Fuzz (13 years ago) Reply

Brian Cox... yes.

Jason Priestley... no.

trogen (13 years ago) Reply

eddie izzard, isnt that a tranny?!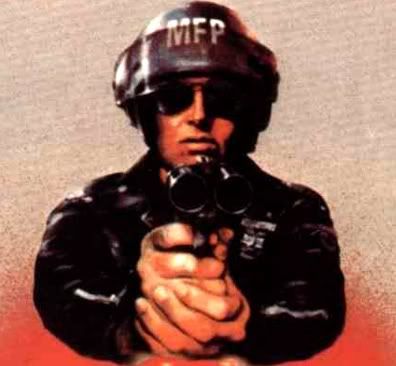 agentorange (13 years ago) Reply

Not quite. He's definitely a flamboyant (and hilarious) British comedian who's taken the plunge to become a TV actor. He was a principle on Showtime's "The Riches" with Minnie Driver. Not sure if that show's still going but the first season wasn't bad.

trogen (13 years ago) Reply

im sure he used to do stand up dressed as a woman.
sounds like a good film though so wint put me off!

roni (13 years ago) Reply

Jason Priestley most definately YES!

Georgia (12 years ago) Reply

Eddie izzard is sooooo funny i watch him all the time i love eddie izzard woo x

Leave a comment