Latest news
quietearth
[Celluloid 01.27.09]
scifi
drama
fantasy
romance
We haven't heard anything of Dormael's feature
Mr. Nobody
for quite a long time, but I've been keeping tabs on it because the story sounds fantastic and the stills look even better. From what I can tell now it looks like a tale of fantasy and science fiction, but not the Dungeons and Dragons type, more like the bright utopian alternate universe. Along with Jared Leto as the main character (take a guess what his name is) it also stars a gleeful looking Rhys Ifans who seems to be the weatherman.
Nemo Nobody leads an ordinary existence at his wife's side, Elise, and their 3 children until the day when reality skids and he wakes up as an old man in the year 2092. At 120, Mr. Nobody is both the oldest man in the world and the last mortal of a new mankind where nobody dies anymore. But that doesn't seem to interest or bother him very much. The only questions that preoccupy him in the present is whether he lived the right life for himself, loved the woman whom he was supposed to love, and had the children whom he was meant to have... now his purpose is to find the right answer.
While there's no trailer yet, we do have MAD stills after the break, and the
official website
is now up. Trust me folks, the vision presented here is stunning so take a look.
You might also like
Val (13 years ago) Reply

This film is gonna be awesomeeeeeeeeee!!!!!!!!!!!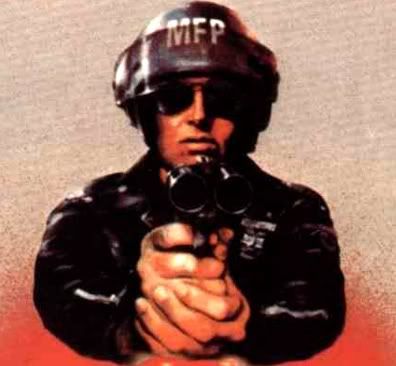 agentorange (13 years ago) Reply

Yep, stunning. And you know I've never minded Leto (though I'm not the biggest fan of his band).

darknessgirl (13 years ago) Reply

Jared Leto is awesome actor. I can't wait for this movie. Is gonna be very interesting.

nic (13 years ago) Reply

I love JARED and 30STM and I have all his movies, I AM REALLY LOOKING FORWARD TO THIS FILM!!!

Dasha Sweet Intoxication (13 years ago) Reply

I can't wait only 2 things: The new album and this film with Jared as the main character, it's gona be very interesting and veeeery exciting!!!

igla1990 (13 years ago) Reply

OMG!!! the second pic - is...that Jared? O_o

deweysgirl (13 years ago) Reply

Huge fan of leto...this is gonna be good.

Chris (13 years ago) Reply

i think is going to be really interesting, i've liked almost all leto's acting. Drama drama. Just visited the web page is amazing, any news about that song on the intro? is great

Leave a comment