Latest news
Ben Austwick
[Celluloid 01.21.09]
movie
review
horror
Year: 2008
Release date: Unknown
Directors: Tom Shankland
Writers: Tom Shankland / Paul Andrew Williams
IMDB:
link
Trailer:
link
Review by: Ben Austwick
Rating: 9 out of 10
Two middle-class families meet to spend New Year together in a rambling country home, the chaotic squealing of their many children turning to something more sinister as a mysterious illness turns them into crazed killers. That's about the size of "The Children", but luckily this is a film that amounts to much more than the sum of its parts, devastating in its simplicity.
Unusually for a contemporary British horror film "The Children" plays it straight, the rare moments of subtle humour lying in conversations between the cast. Hannah Tointon (with the biggest part as rebellious teenager Casey) is brilliant, getting stuck in to the relationships she has with her idiotic stepfather (Jeremy Sheffield) and cool but slightly pervy uncle (Stephen Campbell Moore), who together with Eva Birthistle and Rachel Shelley as the two mums do a great job of subtly sending up the smug middle-class world they inhabit.
Then there's the children themselves, an unfortunate bunch of hothoused and home-schooled under tens who seem to have just as fraught a relationship with each other as the adults. The first third of the film shows their hyperactive play and the stress it places on the adults, the suspense growing as you wonder what direction the film is going to take. It's a long and expertly directed build-up that ratchets up the pressure to heart-in-you-mouth levels.
Beautiful but understated art direction adds to the menace, and complements the eventual turn in events by becoming a touch more delirious once the horror begins. This is executed with simplicity and restraint. "The Children" is such a stripped-down affair that the explanation for the illness infecting the children is limited to a split-second shot of multiplying bacteria, an admirable assertion that the film isn't going to waste valuable time on boring exposition. This economical approach results in a beautifully paced and spacious movie that doesn't feel a minute too long.
My only real criticism is that once the violence comes, it is handled with such subtlety that sometimes you're not shown quite enough. This could well be because the film's subject matter, which sees children killing parents and parents killing children, may have been a bit contentious with the censors. Although it's certainly unusual to see infanticide in a horror movie this isn't a nasty film, and the squeamish and easily disturbed have little to fear. Rather it plays on the harassed parent's fears of losing control and the energetic tyranny of a room full of kids, and as such is a wry sideways look at the relationship between adults and children rather than the much darker film it could have been.
What "The Children" delivers is an expert exercise in tension and suspense packaged in a beautifully shot and appreciably simple film. The excellent ending, unexpected when it comes but obvious with hindsight, is testament to the care "The Children" has been constructed with. While it may seem faint praise to laud a film for its technical expertise, it is done so well in this case and is so effective that it outshines pretty much every other horror film of 2008, reaffirming the importance of direction and acting in a genre often dominated by novelty.
You might also like
trogen (14 years ago) Reply

sounds interesting! whens it out?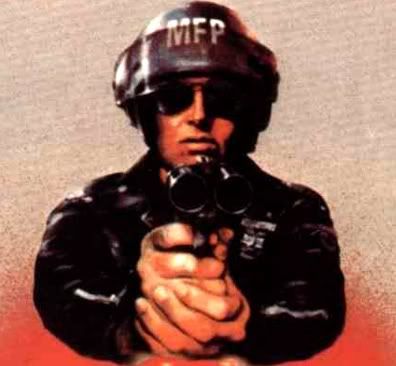 agentorange (14 years ago) Reply

Not sure when it'll be released in North America but it comes out on Region 2 DVD on March 30th.

http://www.amazon.co.uk/Children-Freddie-Boath/dp/B001HN6PP8/ref=sr_1_4?ie=UTF8&s=dvd&qid=1231362724&sr=8-4

nat (14 years ago) Reply

I've pre-ordered my copy from play.com a Uk website..You might be able to get it shipped!!..

Ali (14 years ago) Reply

Your review is what made me check it out and I am so glad I did. Just watched it and apart from the most minor of nitpicks, I cannot remember the last time I was tense in my seat, leaning toward the screen with a horror film.

BTW, might want to swap the gents names. Jeremy is the pervy (but so hot) uncle, while Stephen is the supremely douchey Step-dad.

Ben Austwick (14 years ago) Reply

Damn! I had a really difficult time trying to work out who played who, a nightmare of name searches and close scrutiny of google images, it was really tricky. Maybe I should start taking a notebook to the cinema with me... But you've set us all straight anyway.

Glad you enjoyed, it's a superb bit of cinema.

Leave a comment