Latest news
Christopher Webster
[Celluloid 01.15.09]
movie
trailer
news
scifi
cult
Roadside Attractions has released the first trailer for
Alien Trespass
, a scifi adventure/spoof by
X-Files
diretor/producer R.W. Goodwin.
Set in 1957, ALIEN TRESPASS chronicles a fiery object from space that crashes into a mountaintop in the California desert, bringing the threat of disaster to Earth. Out of the flying saucer escapes a murderous creature - the Ghota, which is bent on destroying all life forms on the planet. A benevolent alien from the spaceship, Urp, inhabits the body of Ted Lewis - a local astronomer - and with the help of Tammy, a waitress from the local diner, sets out to save mankind.
If cliche ridden cinema is your thing then you'll love this film. Alien Trespass exploits all kinds of 1950s kitsch and has its tongue planted filmy in its cheek. For more info on Alien Trespass check out the film's
official website
.
via:
IGN
You might also like
King of Carnegie Hall (13 years ago) Reply

You do know that you put an extra 's' in Trespass?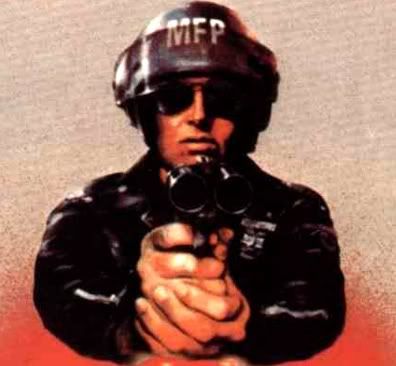 agentorange (13 years ago) Reply

Yeah I meant to do that... but then I fixed it coincidently right after your comment.

King of Carnegie Hall (13 years ago) Reply

seen

Leave a comment