Latest news
Christopher Webster
[Celluloid 01.15.09]
movie
news
scifi
video
Those incredibly lucky guys over at
Collider
have scored not one, not two, but five clips from Duncan Jone's upcoming scifi film Moon starring Sam Rockwell and Kevin Spacey.
Matt Goldberg criticizes the tone of the film, particularly for the use of music and how Jones uses emoticons to express the computer's mood. Personally, I see no issue here and am very impressed with what I'm seeing. Having a computer show emotion through happy faces seems like a logical corporate progression. Sam Rockwell looks to be in top form and the filming and production design is simply stellar- shades of
Silent Running
and
2001
abound.
For more info on the making of Moon be sure to check out yesterday's
Q&A with director Duncan Jones
. All five clips are after the break.
Warning:
Spoilers thar be.
You might also like
BarbarPappa (13 years ago) Reply

Whoa.. those were some spoilery clips. But it looks incredible. I've been looking forward to this movie for so lone now.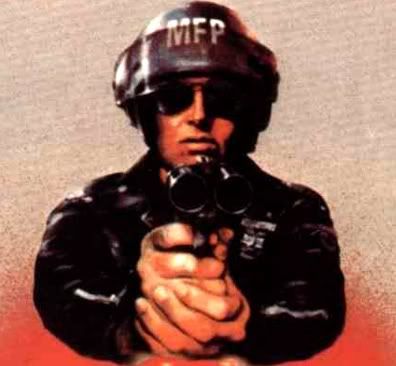 agentorange (13 years ago) Reply

Sorry, I should have added a spoiler warning in the post.

G.H. (13 years ago) Reply

M-O-O-N, that spells moon. Also, looks cool.

Rui Brito (13 years ago) Reply

looks very good, but I must say the rock/poppy style soundtrack is a no-no for me. IMHO, good sci-fi must use orchestral music, it's the only way to be an eternal movie.

Anonymous (13 years ago) Reply

So super stoked for this!
The clips live up to what I was hoping for no complaints from me.

Leave a comment