Latest news
Christopher Webster
[Celluloid 01.09.09]
movie
trailer
news
horror
Apple trailers
is hosting the first trailer for Dennis Iliadis' much anticipated remake of
The Last House on the Left
and, perhaps because I'm no expert on the original, I think it actually looks pretty great.
The night she arrives at the remote Collingwood lakehouse, Mari (Sara Paxton) and her friend are kidnapped by a prison escapee and his crew. Terrified and left for dead, Mari's only hope is to make it back to parents John and Emma (Tony Goldwyn and Monica Potter). Unfortunately, her attackers unknowingly seek shelter at the one place she could be safe. And when her family learns the horrifying story, they will make three strangers curse the day they came to The Last House on the Left.
You'll also find the trailer after the break.
You might also like
Ben Austwick (13 years ago) Reply

I can't see any reason (apart from cashing in, or course - I'll probably still pay to see it) to remake this film. It wasn't particularly good in the first place, famous only for introducing a number of horror techniques and ideas that are now commonplace.

Hope they prove me wrong.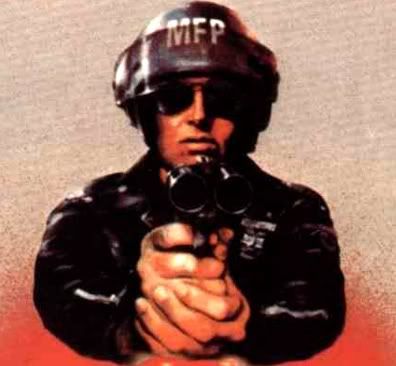 agentorange (13 years ago) Reply

"famous only for introducing a number of horror techniques and ideas that are now commonplace."

Isn't that enough reason for it to be considered a classic?

rcdude (13 years ago) Reply

Eh, Hollywood has to stop thinking making money on remaking horror classics is a good idea, because not only do I find it insulting to the originals, but I find it extremly annoying, and it drives me cazy when they make a freakin' sequels to the remake. -_<

Mr Original (13 years ago) Reply

I never saw the original but as far as trailers go i think this could be a modern hit...

Joe (13 years ago) Reply

Why do people always bang on about bloody remakes! If you don't want to see it DON'T but shut the fuck up about it for christs sake, it the studios money if the films crap the original's still there! In the early 2000's and 90' the majority of remakes were indeed crap but now things are starting to get very interesting indeed! The new Halloween, the new Friday 13th and various others, insteads of half heatedly copying people are realising tweaking and changing classic is proving to pay. The new Halloween is incredible and better than the original in my view. Anyways one good thing about remakes like this is I and loads and loads and loads of other people have not seen the original. I will see this it look ace, BUT I am now gonna check out the original because it's available now. These films open peoples eyes! And how can this be insulting to the original?! Wes Craven's involved you should be insulted by him or at least see that maybe he wouldn't let them ruin one of his most notorious films!

Leave a comment