Latest news
Christopher Webster
[Celluloid 01.07.09]
movie
news
short
scifi
video
experimental
Man, I'm really trying hard not to make a bad "TV that's outside the box" joke here... Anyway, I'm sure you all know the late Jim Henson, creator and director of
Labyrinth
,
The Dark Crystal
,
The Muppet Show
and of course
Sesame Street
. Well before he revolutionized children's entertainment, he was an experimental filmmaker.
Henson directed
The Cube
in 1969 and the film was broadcast as part of NBC's "Experiment In Television" in the late 60's. It was only ever shown twice and has, over the years, become somewhat legendary. Of course now that the web has made these lost gems so accessible we're able to present it for you here!
The film is about a man who wakes up a prisoner in a strange and stark white room. Even though he can't escape, people seem to be able to enter and strange things can happen. Remind you of any other films called "Cube?" Hmmm, well even though the Henson's film bears little resemblance to Vincenzo Natalie's scifi classic you can bet that, on some level, it was somewhere in the back of his mind when he wrote it.
I've embedded The Cube after the break but if you're interested Jim Henson made another very interesting experimental film in 1965 called
Time Piece
that won him a lot of early acclaim. You can watch it
here
.
You might also like
Ben Austwick (13 years ago) Reply

I got a link to this a few months ago and have been meaning to watch it. I'm expecting something like THX 1138 meets JG Ballard, which is probably way off the mark.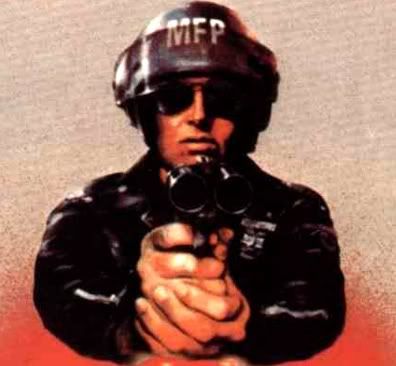 agentorange (13 years ago) Reply

Close, but a little less dire. I'd say it's more like J.G. Ballard meets "The Fireside Theater" than anything.

cb (13 years ago) Reply

FireSIGN Theater
http://en.wikipedia.org/wiki/The_Firesign_Theatre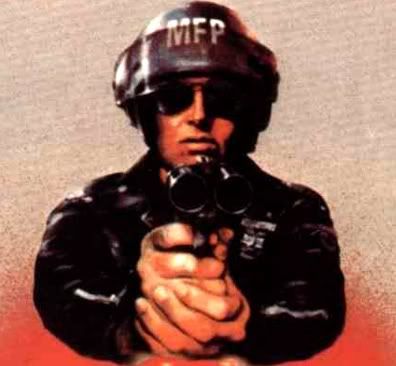 agentorange (13 years ago) Reply

Heh, that's what I meant.

Anonymous (13 years ago) Reply

Man, what were the writers smoking when they created this?!

Leave a comment