Latest news
quietearth
[Film Festival 12.06.08]
movie
news
comedy
mystery
Screening in the Midnight Section of Sundance is a film which looks like a cross between Scooby Doo and a kiddified crackhouse. Oddly enough, the 3 guys starring in the film are also co-writers, huh, who would of thunk it? And the director also plays the part of the "bread squeezer" and this is his first feature. It looks like it has potential.
A group of kid detectives called The Mystery Team struggle to solve a double murder to prove they can be real detectives before they graduate from high school.
Trailer after the break. via
Cinematical
You might also like
Pat (14 years ago) Reply

that's actually amazing. i like it a lot. would pay to see this, just from the trailer. looks like a weird mix of apatow-ish comedy, a weird sense of age and maturity comparable to brick and goofy, but at times pretty intense action ála pineapple express.

Anonymous (14 years ago) Reply

what? this looks weird

filmlyfe (14 years ago) Reply

I like it very Pineapple Express ish. The first bit looked kidna gay but it got better as the trailer went on.

rcdude (14 years ago) Reply

LOL, what the little girl asks XD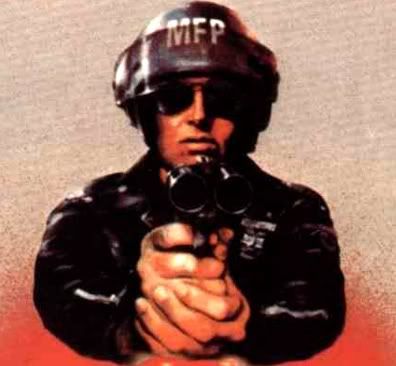 agentorange (14 years ago) Reply

Oh man, that was so funny it made my hangover go away. If Bryan Fuller, Kevin Smith, and Wes Anderson spawned a child they would name it "Mystery Team."

...we'll take 8 balls.

Pat (14 years ago) Reply

" dude, did you fuck this bread? "

the one-liners from this movie could turn into golden classics haha!

filmlyfe (14 years ago) Reply

hey you guys wanna get dry fkd? bahahaha

Leave a comment