Latest news
quietearth
[Film Festival 12.04.08]
zombies
movie
news
horror
Never fear folks, while the competition lineup has been announced to some disappointment by many of us, we do know that
Black Dynamite
and
Cory McAbee's Stingray Sam
will be playing.. but guess what? We just got word this morning the Norwegian zombie flick
Dead Snow
will also be playing Sundance! Zombies at Sundance? Is this a first you may wonder? Not by a longshot.. just to mention
Otto; or Up With Dead People
from last year (which was awesome).
And to boot, there's an awesome new trailer for Dead Snow
right here
which includes a much better look at the film and the zombies! Seriously check it out!
You might also like
Felix (13 years ago) Reply

Wohoo!

filmlyfe (13 years ago) Reply

fck yeah!!!!!!!!!!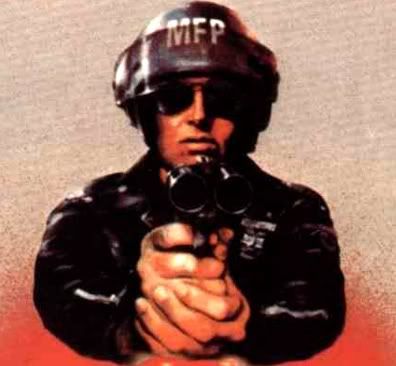 agentorange (13 years ago) Reply

Awesome trailer! I was going to complain about there being no subs but I realize I didn't need them.

It's a very different take on zombies though. They hold bayonets and seem to enjoy strutting around being intimidating.

It also looks funnier than I was expecting. not that that's bad...

Rolli (13 years ago) Reply

Official Site: http://www.dodsno.no/

Leave a comment