Latest news
quietearth
[Celluloid 11.26.08]
post apocalyptic
movie
news
thriller
For those who don't know who Jeff Renfroe is, he co-write and co-directed the incredible scifi psychological thriller
One Point O
and while he's done a couple of well received films since, none of them has garnered massive attention. I'm guessing this will probably follow along those some lines, but it sounds incredible, kind of like Thomas M. Disch's
The Genocides
in the underground aspect. While the film is listed in pre-production, it's being backed by Telefilm Canada so let's hope we get to see more soon. All we have right now is a poster and a brief synopsis.
After the next ice age, a small group of survivors living underground must fight for their lives when their fragile society disintegrates into cannibalism and violence after coming under attack by a savage band of feral humans.
You might also like
rek (11 years ago) Reply

Hey Canadian film industry: if you put your movies on big screens where people go to watch movies, they'll watch your movie too. Give it a try.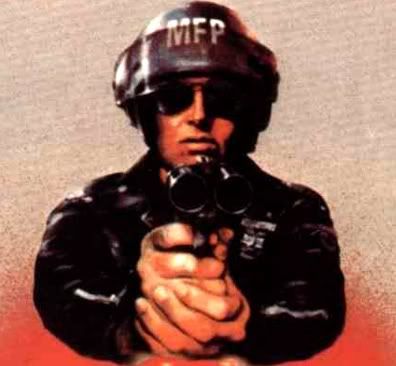 agentorange (11 years ago) Reply

I just watched Paranoia 1.0 and loved it. Now I'm really stoked about this project. If it's as well developed thematically and visually as that film was then it'll be amazing.

Terry Huud (11 years ago) Reply

Jeff Renfroes directing. Youd damn well better believe its going to be hot. :)

Baraka Dukkha (10 years ago) Reply

Just watched 1.0, great film, this sounds cool and Marteinn Thorsson Stormland sounds cool too

Derek Haut (8 years ago) Reply

Giddee up, this is going to be a great film.

Leave a comment