Latest news
Christopher Webster
[Celluloid 11.17.08]
movie
news
scifi
Oh snap! These stills from Duncan Jone's upcoming scifi drama, Moon, are easily the coolest thing that have come from this year's AFM. The photography looks to be simply stunning and I LOVE the old school model work, and design of the ship's consoles and corridors. In a word; Awesome. This is so up my alley.
For those of you who are first learning about the project, Moon has been on our radar for a while. We brought you the
first poster
and images back in June and have since been dying to learn more. The film is about an astronaut named Sam Bell who has a quintessentially personal encounter while stranded on the moon for a three-year period and stars Sam Rockwell, Kaya Scodelario, Benedict Wong, Matt Berry, Malcolm Stewart, Dominique McElligott and Kevin Spacey.
The stills after the break come courtesy of
BD
, who were lucky to be floating around zero gravity style at the festival when they dropped.
You might also like
Phoebe (13 years ago) Reply

Definitely has that Silent Running/Andromeda Strain/2001/Logan's Run kind of thing going on...which I highly approve of. I can't wait to see this =)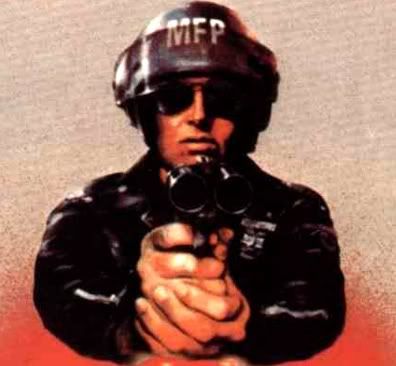 agentorange (13 years ago) Reply

That's funny, I was going to bring up Silent Running in the post but figured I'd just leave the comparisons up to readers.

I see inspiration from Douglas Trumbull all over this.

sonaboy (13 years ago) Reply

I see terrible miniature models all over this bitch.
i hope those are toys that Sam is playing with to pass the time, because otherwise...yeesh.

M79 (13 years ago) Reply

Syd Mead's influence as well. (Did set/wehicle design for Bladerunner, Tron, Star Trek: TMP & Aliens, 2010)

Leave a comment