Latest news
Christopher Webster
[Celluloid 11.03.08]
movie
news
cyberpunk
scifi
Think you know what to expect from Gerard Butler's upcoming scifi actioner Game? Think again... we've been hearing rumors of some strangeness going on behind the scenes so we went looking for proof. Well we found some strange images indeed.
Between Hookah smocking ravers, apocalyptic landscapes, and a villainous Michael C. Hall hanging out with little Brighid Fleming, it seems like Mark Neveldine and Brian Taylora a putting together a very surreal affair. We've got images of Ludicrous, Butler, John Leguizamo, Michael C Hall, and loads of weirdness in our ongoing Game gallery after the break.
You might also like
Anonymous (13 years ago) Reply

That John Leguizamo still is from "land of the dead"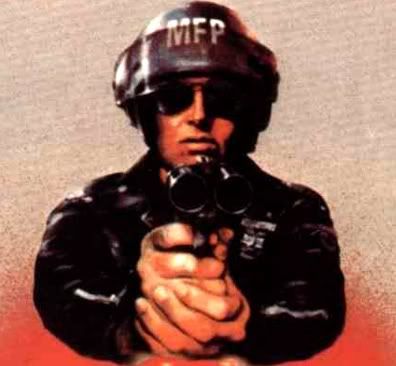 agentorange (13 years ago) Reply

Thanks dude. Fixed.

rek (13 years ago) Reply

Is that second one Buster from Arrested Development?

Leave a comment