Latest news
Christopher Webster
[Cathode Ray Mission 10.30.08]
post apocalyptic
news
Really it's the waiting that's the hardest part- and we've been waiting on the BBC's Survivors redux for ages. But luckily, the BBC Press Office is reporting that the first two episodes of the new series of Survivors will be broadcast on BBC1 between the 22-28 of November 2008. There's still nothing on the show's
official website
but word is that when it launches it will be named "Survivors Interactive."
Set in the present day, the drama series focuses on the world in the aftermath of a devastating virus which wipes out most of the world's population. What would we do? How would any of us cope in a brave, new world where all traditional 21st-century comforts – electricity, clean running water, advanced technology – have disappeared?
Time to set those Tivos! More as we get it.
You might also like
rek (13 years ago) Reply

So the cast of Survivors is the same as the cast for Primeval? Weird.

Anonymous (13 years ago) Reply

yes, apparently there are some dinosaurs that are spreading botulism!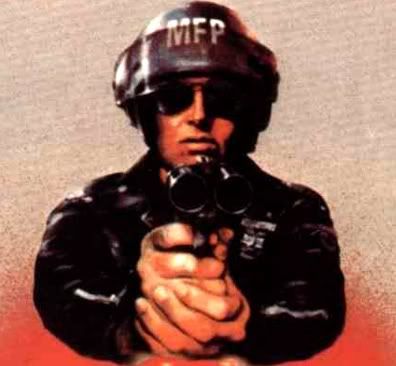 agentorange (13 years ago) Reply

Bahaha sorry guys, wrong pic. Thanks for the heads up. Did I give away that I'm not much of a Primeval follower?

Jeff (13 years ago) Reply

Should be an O.K. watch...must be awful to be as over-excited as the last comment seems to indicate. 8-(

Leave a comment