Latest news
Christopher Webster
[Celluloid 10.09.08]
movie
review
horror
Year: 2008
DVD Release date: October 14, 2008
Director: Ole Bornedal
Writers: Ole Bornedal / Henrik Prip
IMDB:
link
Trailer:
link
Amazon:
link
Review by: agentorange
Rating: 7.5 out of 10
America take note:
Denmark is bringing back the lost art of the PG-13 kids flick and they're making you look bad in the process. It's time to step up.
With The Substitute, director Ole Bornedal has managed to bring together two kinds of cinema and construct a film that I can only describe as being Dogme 95 meets The Monster Squad. It took me about 30 minutes to realize it, but when the realization finally hit, it was like a ton of bricks; "Holy crap... I'm watching a kids movie!" From there the movie was a joy to take in and had me grinning from ear to ear, remembering my own childhood and all the lost days of watching edgy kids flicks from the 80s like The Gate, Goonies, Phantasm, and oh so many more. You remember those kinds of movies right? The ones where kids actually acted like kids, foul-mouthed and ready to take on a world that refused to take them seriously? Films where the supernatural obstacles were metaphors for the real problems kids had, like coming from a broken home or coping with a death in the family. These days, it's impossible to get the whole package. You either get wholesome, saccharine fluff like The Last Mimzy, or you get kids films so laced with irony you'd hardly recognize the value in them. The Substitute though, offers up both in a steaming bowl of entertainment that's thoughtful as well as fun.
Our LA correspondent Cyberhal got a chance to see
The substitute
on the big screen back when it was playing the festival circuit but, now that the film is finally seeing its wide release on DVD as part of Lionsgate's Ghost House Underground Collection, I finally got a chance to snag an early copy and give it a spin. I wasn't disappointed. The film is a standout addition to the series, though not for the reasons you might expect. It's not terribly scary or all that gory and it's not exploitive in any way. In fact, the only reason it's been given the R rating in the states is for the language (in Canada its rated PG!). It's actually a standout because it doesn't belong in the set at all. I think it's great that Lionsgate included it in the series but it would be a shame if it didn't see its own release somewhere down the line with a cover that doesn't make it look like some rip off of The Grudge or something. Seriously, are the kids supposed to be ghosts? The teacher a zombie? It makes no sense. But anyway, onto the film.
Carl and his 6th grade class are stoked that their regular teacher has come down with a case of Salmonella poisoning because it means they'll be getting a sub. Not only that, but their sub has been sent from the ministry of education and they're in the running to win a class trip to Paris! Only, when they finally meet Ulla, she's anything but your regular push-over substitute teacher. She's sarcastic, mean, and can somehow read their minds. What the kids quickly learn is that Ulla is in fact an alien and they must act quickly before she succeeds in her evil mission.
What that mission is though is sometimes unclear which was one of the only real problem I had with the film. Giving her a slightly more concrete end-game may have made Ulla that much scarier and I think could have added to the horror aspect of the script. However, part of what I loved about the film is that it's philosophical in its aims. The film is about love and how empathy makes us stronger. Ulla has come to earth to figure this strange power out so, as you can imagine, its a tad abstract and ethereal.
The Substitute is not an "indie" film (by European standards) and has a stellar cast, a well known director, and some intriguing FX work behind it. Paprika Steen is particularly great as Ulla. As a staple of the Dogme movement (she was in Dancer in the Dark), she's got some serious acting chops and seems to be having the time of her life playing a character that switches from being pure evil to charming in the blink of an eye.
Surprisingly enough this film full of kids doesn't feature one annoying child actor. Granted they're not given much to do other than act scared or be cute, but they all come across as real kids, not charmless little adults as many child actors do. Jonas Wandschneider who caries most of the film as Carl is another standout. He manages to play a whole range of emotions without ever giving away that he's acting. I predict great things for young Wandschneider (that's a mouthful).
The film also looks great. I like the way special FX play in films that are color corrected in metallics like this. I remember watching Spielberg's War of the Worlds and thinking how seamlessly CGI looks when integrated into a grittier pallet and The Substitute only solidified my feelings on that one.
If you prepare yourself for a classy kids movie with a bit of edge when you watch The Substitute you'll like it. Ultimately, much like Let the Right One in, it's a charming coming of story that just happens to be laced with an intriguing scifi / horror story.
You might also like
Anonymous (13 years ago) Reply

This is very odd. As a dane, i saw the comercials for this flick and i immediately thought "oh no, another piece of crap from the money-hungry suits currently controlling Danish cinema". But then, both you and the Twitch guys are giving this movie great reviews.. I don't know what to make of it. Though i have not seen it, it seems like a very shallow film, only getting attention because of special effects (not very prominent in danish film) and only aimed at kids...hmm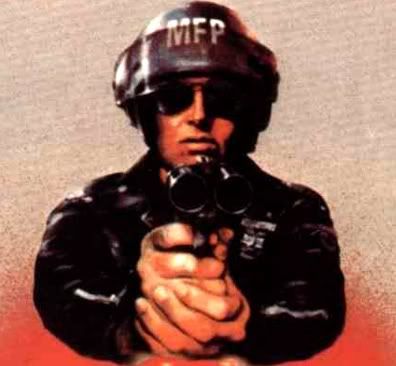 agentorange (13 years ago) Reply

Money hungry suits in Denmakr? Trust me, your suits got nothing on ours baby. Watch
Beverly Hills Chihuahua and The Substitute back to back and then we'll talk.

quietearth (13 years ago) Reply

Hey now, we produce plenty of good film, it just doesn't come out of Hollywood (at least very often), and btw AO, Canada is just another state :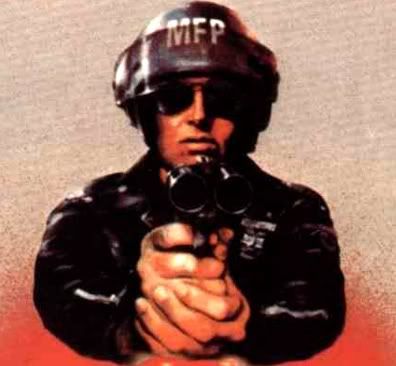 agentorange (13 years ago) Reply

I wish, most of our cinema is rubbish.

Anonymous (13 years ago) Reply

yeah yeah, i know theres a lot worse, but i still hate the shit we've been dishing out lately.. Only one i trust now a days i Trier...

/OP

Kurt (13 years ago) Reply

I'm the stand-alone over at Twitch crew, the ending of the film is so sloppy and ill-executed (and heavy-handed I might add), that it brings the film down. In fact I ended up seeing this twice because I was CONVINCED that the first print I saw was missing a reel! Turns out that is not the case, and the film simply peters out after such a fabulous premise. Of course Ms. Steen & Mr. Ulrich and the kiddies in the film are all pretty good in the performance dept. but someone should have been constructive in the criticism of how inept it all finishes.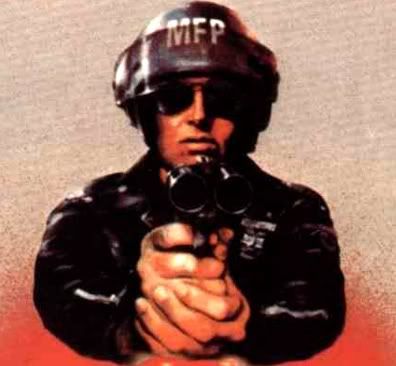 agentorange (13 years ago) Reply

The ending was rushed and a tad ill- conceived for sure. As I mentioned, we're never really given a clear idea of what Ulla intends to do with the kids which is why I think we're never engaged enough to feel much. We know it's all going to end okay.

Countess films have poor endings but are still enjoyable. The Substitute falls into that category for me I think.

quietearth (13 years ago) Reply

I'll one up y'all.. This is not something I'd watch!

Leave a comment