Latest news
Christopher Webster
[Celluloid 10.03.08]
movie
trailer
news
horror
Here's the deal guys. Before you get all excited I should tell you that this isn't a remake of Lee Su-yeon's Korean horror film The Uninvited but rather a remake of Ji-woon Kim's Tale of Two Sisters that they decided to call The Uninvited. Alright, now that that bit of confusion is out of the way, I should mention that this video below is another example of how much trailers are giving away these days. I've seen Tale of Two Sisters so it's no big deal for me, but for those of you who've never seen the film this trailer almost makes you not want to see it because you feel like you just did. Plus, it honestly doesn't even really look that good. Very little atmosphere, pedestrian camera work, and a blah cast (except for the adorable Emily Browning) make this feel like one to be missed for me. However, I know there are some ravenous horror fans out dying to check it out so watch it and let us know what you thought.
You might also like
Russ (13 years ago) Reply

Crap

quietearth (13 years ago) Reply

I second that.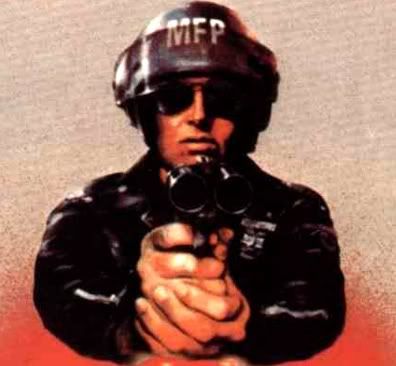 agentorange (13 years ago) Reply

Everyone seems to be all excited about Elizabeth Banks in this one (that chick from Zack and Miri Make a Porno) but she's quite obviously out of here element here.

Mary Anne (11 years ago) Reply

I saw the film at the Sacramento film festival. I liked it. The acting and directing was awesome. Many people will enjoy this film now that is has been released. Good Job Ryan.

hevo (9 years ago) Reply

A bad remake of "Tale of two sisters".

Leave a comment