Latest news
quietearth
[Celluloid 10.03.08]
zombies
movie
news
Odd I've never heard of this considering it is obviously a zombie film, but not in the traditional sense. It's a bit more like
Shatter Dead
(which is one of my top 100 favorite films) without the apocalyptic insanity. The French film looks all too clean for zombies, they shamble towards town in bright new clothes and try to regain their old positions in life. They look truly human, but supposedly their the living dead. Word is Silver Pictures will be doing a remake, and I'm betting it'll lean more towards the zombie end (like in
Babylon Fields
) then the clean, drama-heavy original. But I must ask the question, what about the proposed film
Handling the Undead
based on the Lindqvist novel which sounds EXACTLY the same?!
"Having returned to life, the living dead now co-habitate with the living. One morning, a small French city wakes up to discover groups of recently deceased people walking into town. No one knows the cause and there's no time to find out. After tearful and sometimes strained reunions, the returnees look to resume their old lives. But their jobs have been filled, widowed partners have moved on, and Social Services struggles to cope with their various needs. And, also, though healthy and energetic, the returnees seem somehow different than before."
You can check out a trailer for the original film after the break, but be warned, it's kind of boring.
via
BD
You might also like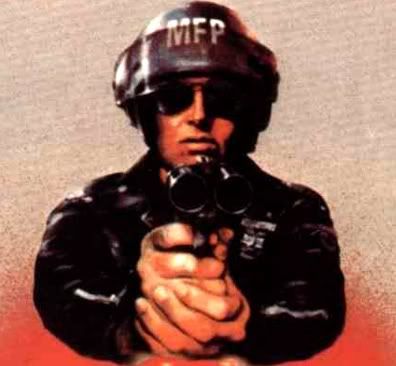 agentorange (12 years ago) Reply

I saw this when it came out a few years back. it's interesting and really smart but not in any way a traditional zombie flick. The biggest issue the undead have in this one is where they're gonna live and how they'll pay their rent.

Kurt (12 years ago) Reply

I'm embarassed to say that I've never caught up with this one. I've heard several people talk about it, but never sat down with it. Time to correct that.

WTF (9 years ago) Reply

This movie was awful! It could have been a masterpiece but it never went anywhere and the ending was FUCKING BULLSHIT! I hate how these fuckers can wast 2 hours of my time keeping me from nodding out just to see what the fuck happens! Let me spoil it for you. NOTHING! I hope America remakes this shitty french piece of shit into something respectable...Maybe even with a God Damn point?

Leave a comment