Latest news
Christopher Webster
[Celluloid 09.03.08]
post apocalyptic
apocalyptic
news
book
scifi
Playing up the adventure angle more than the end-of-the-line PA nature of the story, this new poster for City of Ember is neat enough to share. And yes, I'm
still convinced
that City of Ember is the first real post-apocalyptic children's
film
(not including Anime of course). Embiggened version after the break.
via
/film
You might also like
rcdude (13 years ago) Reply

Well wasn't Solar babies PA? That was for kids.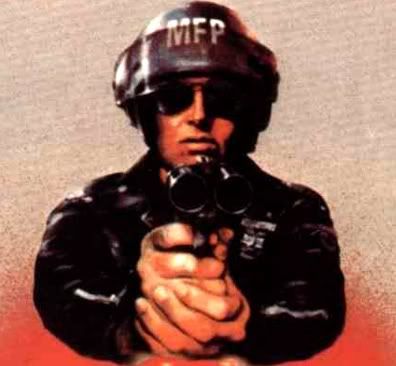 agentorange (13 years ago) Reply

Booya! Nice catch rcdude. Solarbabies was indeed the ET of PA if you will. Can't believe that flick slipped my mind.

And of course this was already mentioned but Beyond Thunderdome was Mad Max for the PG set as well.

BarbarPappa (13 years ago) Reply

There's always Tribes, that crappy british PA kids show... but it's a tv-show though.

Leave a comment