Latest news
quietearth
[Cathode Ray Mission 09.01.08]
zombies
news
Special thanks to the reader who sent this in, all I have to say is wow! Surpassing even my wildest expectations this looks like something to behold: zombies, mayhem, carnage? YES! It's got it all! We've been reporting on this supposed upcoming BBC4 show for the past week or so (check
here
) and now there's a website with a teaser clip and it looks nothing short of amazing. Teaser after the break.
Dead Set E4 official website
You might also like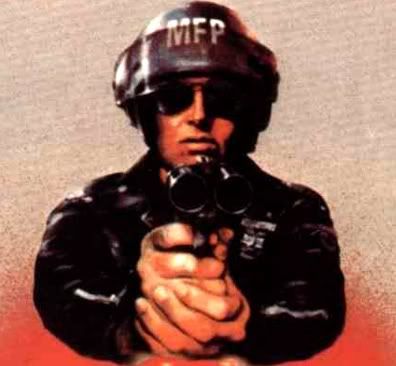 agentorange (14 years ago) Reply

That would be a lot of great work wasted for a fake show man. A better 45 seconds of violent satirical zombie goodness you will not find.

Anonymous (14 years ago) Reply

FYI this looks like it will be E4 not BBC4

soma (14 years ago) Reply

This looks great. Looks quite scary too. Reminds me a little of 28 days later the style of zombies.

Davina macaull is in it. I hope she gets turned first

Bennyboy (14 years ago) Reply

I'm in this as a zombie. I got to do some good guts eating and killing of a main cast member. It would be fair to say I am VERY much looking forward to it!!!

Joey (10 years ago) Reply

Well most fibre is of course not cumsoned as it's juicing only, but in my case I had very little fibre and a heck of a lot of other bad stuff going in before the juice fast, so this is a lot better overall. Juicing would probably not be a long term strategy by itself, thats why I am only doing it for 56 days then moving to a largely fruit and vegetable diet so I get the fibre as well. Stools are fine thanks for asking Different people have different experiences. For me.. ok

Leave a comment