Latest news
quietearth
[Celluloid 08.28.08]
movie
news
horror
Isidro Ortiz did the fantastic film Eskalofrío (Shiver) which we reviewed
here
and it seems the Spanish horror site
Aullidos
just got the scoop on his next project. The film is based on a book by Amelie Nothomb in which a reality show called "Concentration" picks up random people off the street and dumped onto a big tanker out in the ocean from where the viewers at home get to watch them fight between each other and the guards (presumably). It looks like it's getting ready to roll, but apparently Ortiz is trying to pick up none other then Asia Argento to star in it. Yeah, I'll watch it! Art after the break.
You might also like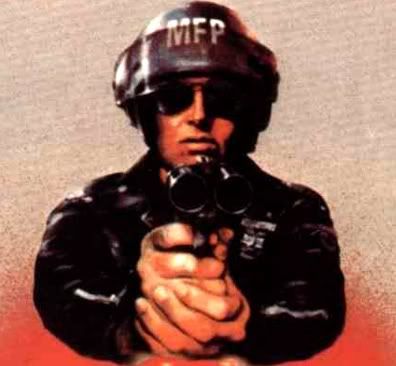 agentorange (14 years ago) Reply

Looks like we got some Caged Heat action happening in that second pic. I'm intrigued.

Leave a comment