Latest news
quietearth
[Celluloid 08.18.08]
news
short
horror
Produced by none other then stop-motion and visual effects legend Ray Harryhausen and directed by Marc Lougee, The Pit and the Pendulum will be hitting DVD on August 25th. No, it won't be coming to a video store near you, instead you'll have to buy this amazing looking short film online at
the official website
, although it's not up yet.
"The Pit and the Pendulum rediscovers this tale of judgment, condemnation, despair, hope, and eventual redemption. A victim of the Spanish Inquisition is brought before a tribunal where he is condemned and sentenced to the dungeons. Awaiting his death, he struggles with hope and faith, while his captors employ fiendish machinations in their efforts to unhinge him."
Check out the trailer after the break.
You might also like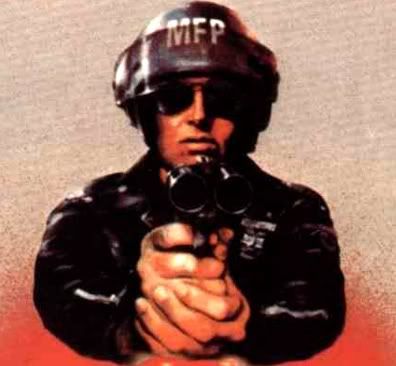 agentorange (13 years ago) Reply

I'm a huge Harryhausen fan. I've got almost every film he's worked on but I haven't even heard of this. Very exciting news.

Leave a comment