Latest news
quietearth
[Celluloid 08.15.08]
movie
news
horror
Ugh, while I fanatically report any little tidbit I can find on one of my favorite films (series) of all time, I hate to tell you that Angus Scrimm got in touch with
Fangoria
and says NOTHING IS IN THE WORKS! ARGH! Here's his exact words:
"There is nothing in the works, We did have a roundtable reading a year and a half ago of a lengthy script for PHANTASM V, which was written by Steve Romano, the co-writer on Don's excellent MASTERS OF HORROR episode INCIDENT ON AND OFF A MOUNTAIN ROAD. The problem with that one was that it attempted to explain everything, and of course, nothing is really explicable with PHANTASM."
That's terrible news as they've been teasing about it for quite a while new, and even the ice cream man himself, Reggie Bannister, had written a post apocalyptic script a few years ago which sounded right incredible. I guess we'll have to just keep waiting, but still all of us fans should let them know that we do love Phantasm and we want to see the series continued, Hoo-Hah!
You might also like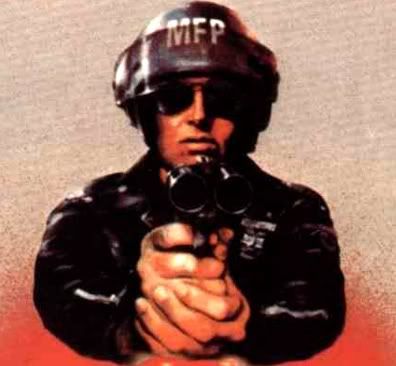 agentorange (14 years ago) Reply

sonova... crummy news! and still no Phantasm 2 on DVD. This really grinds my gears

a boy and his blog (14 years ago) Reply

IMDB has Dan Coscarelli directing Phantasm V in pre-production. They're usually in the know.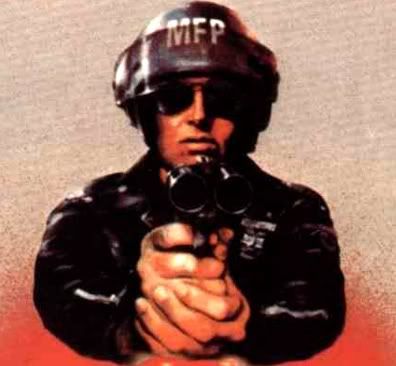 agentorange (14 years ago) Reply

IMDB profiles are updated by the production I believe so they've probably just not bothered to update the page.

FASTELK (14 years ago) Reply

Hey, Phans... I can tell you FOR SURE, Phantasm V is NOT in production. A phan posted the information on imdb.com and none of us have been able to remove it... BTW Reggie did NOT write a P5 script...

Alyosha (14 years ago) Reply

I, along with all the other phans, have been waiting for a decade to get some closure to this series, which does not feel complete. If they can't get this film made, they should at least authorize novelizations of some of the better scripts that have been made.

Henk (13 years ago) Reply

Hi phans! Angus Scrimm is already 82 years old, so please Don, do not hesitate, but start making "Phantasm 5". You made four great horrormovies and we would love to see the end of the story - with our friend Angus ;-). Many kind regards, Henk from the Netherlands

Theeris (13 years ago) Reply

this isn't an option. it's a must. it's been over 20 years, I pretty sure someone can come up with a genius ending to this puppy, just do it!!!

Eric (12 years ago) Reply

I agree!! Now is the time to get the Phantasm series completed, and for now, it IS incomplete and does not feel finished at all. I am EAGERLY awaiting news that Phantasm V has begun production, and I hope Don realizes that the longer he waits, the higher the chance that Angus will NOT be in the final picture, and that would totally S--UCK. I just got Phantasm II on DVD through Ebay, so for those of you out there looking for it, it is now available!!

Robert (12 years ago) Reply

Yes I would love to see another Movie, but time is running out for Angus to be involved, he's old now and when you get to be that age,most of the time, time is not on their side. Of course they'll keep waiting and when Angus is no longer with us Hollywood will do something stupid and do a bloody remake with a new cast.

Mac Boulware (11 years ago) Reply

Phantasm V MUST BE COMPLETED!!!

I have loved the Movie since the Early 1980's, when I was allowed to watch it alone, at my grandfather's house. Talk about sleep - I didn't sleep a wink from then until the sun rose up. I've Loved Phantasm ever since.... As for all the other Viewers ETC ... I think they owe it to us for a Finale. PLEASE... FINISH....... PHANTASM!!!

Leave a comment