Latest news
Christopher Webster
[Celluloid 08.14.08]
movie
trailer
news
horror
If Larry Clarke or Gus Van Sant made a horror film I think it would look a lot like Jon Hewitt's Acolytes, a suburban thriller about a bunch of bored millenials who blackmail a serial killer. Also, and keep in mind this could just be due to the fact that the film is Australian, I detect shades of Wolf Creek intensity in the trailer after the break. Larry Clarke, Wolf Creek? If already this film is making me lavish such high praise upon it then I predict good things. Acolytes just had its world premiere at Berlin's Fantastic Film Fest, and will be playing at TIFF in September as part of the festival's "Midnight Madness" section.
You might also like
AB (13 years ago) Reply

Wrong, I saw it today @ Fantasy Film Fest in Berlin. Quite o.k. but nothing special with the aussie serial killer.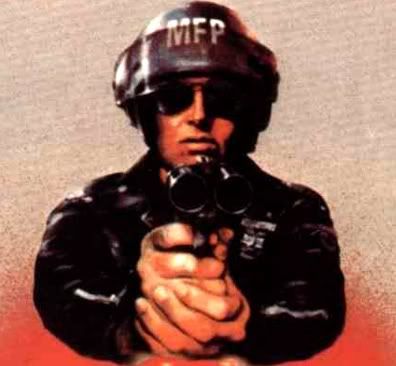 agentorange (13 years ago) Reply

Thanks for the update AB. Tweaked the post accordingly.

AB (13 years ago) Reply

Love your site, so nothing to thank for.

Paul Nelson (13 years ago) Reply

Hate to correct you, but its world premiere was at the Melbourne International Film Festival on August 1st.

I was there, and enjoyed the flick quite a bit -- it's not gonna reinvent the genre, but there are some really nice touches and it's a slick little piece of work.

Mokete (8 years ago) Reply

I love when I sit down to a movie with no preconceived ideas about it. 13 ttamezi was like this for me I was almost in shock in the theater lol.I actually try to force myself to watch movies without reading about them. I watched deathproof without reading a thing about it. All I knew is that car from the poster, the director and that somebody was gonna die After the first act I was like omgwtfpwned! I also watched oldboy without reading a thing about it and again omgwtfpwn! I will put punch drunk love at the top of my netflix cue

Leave a comment