Latest news
quietearth
[Celluloid 08.05.08]
movie
news
horror
We've all known Cthulhu was going to be getting some type of release this August but we didn't know if that was DVD or what.. well now we know it's a limited theatrical release coming August 25th, and I have to tell you folks,
WE HIGHLY RECOMMEND THIS FILM!
. It is hands down the best Lovecraft adaptation I've found and one of the best films I've seen this year.
We reviewed the film here
and while the version we got is going to be about 10 minutes longer then the one you'll see, this film is nothing short of a
masterpiece
.
Check out the trailer
on the official website.
You might also like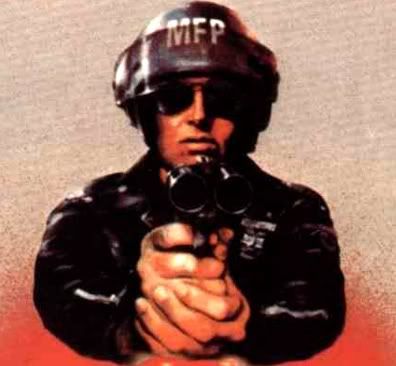 agentorange (13 years ago) Reply

Very nice poster... though chilling to those of us who know the ending of the film.

But argh, why would they release a longer version? As much as I loved the film I felt it needed to be trimmed by about 15 minutes (and even said as much in my review).

Oh well, this film deserves a release in any form so this is great news.

soma (13 years ago) Reply

man this is great news. I bet there's no theatrical release over here.

I've been waiting for this film for years.

Been driving me crazy

quietearth (13 years ago) Reply

Unfortunately not yet, if they put out a theater listing we will post it, but if they don't I would check your local indie/arthouse theaters in major city centers.

Leo (13 years ago) Reply

Does anybody know if this movie will open in New York City?

quietearth (13 years ago) Reply

you can check for theater listings on the official website, but as of now it is not listed for NYC.

Leave a comment