Latest news
Christopher Webster
[Film Festival 07.27.08]
movie
trailer
news
scifi
Because there was no actual footage of the much ballyhooed TR2N promo reel that premiered at conic Con a couple of days ago we only reported it in the forums. However, as we expected, some resourceful individual was smart enough to cam it and share it with the world. It's terrible quality, but you still get a pretty good sense of how far Disney intends to push the envelope and yet still stay very true to the original look and feel of the 1982 film. It's also funny the watch the clip because you can tell the person filming it isn't exactly thrilled about what he/she is watching until they realize it's Tron. As soon as the crowd goes wild, the zoom-in and re-focus is quite apparent. Check out the footage after the break (and let's hope it doesn't disappear).
You might also like
Dave Kellum (13 years ago) Reply

Here's the trailer, still crappy quality, hopefully it won't "disappear" like the others have...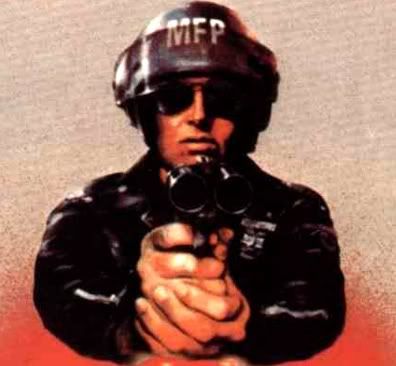 agentorange (13 years ago) Reply

I saw this one but I'm pretty sure someone just took the same video I originally posted and blew it up to fill the screen because the quality is way grainy.

Definitely easier to see though. Thanks.

Leave a comment