Latest news
Christopher Webster
[Celluloid 07.09.08]
movie
trailer
news
action
Wanting very much to feel like a trashy 70s biker flick but not quite getting there, Larry Bishop's Hell Ride seems to take its cues more from that irreverent 90s style of indie filmmaking that made mavericks like Quentin Tarantino and Robert Rodriguez stars. It might just be Michael Madsen, but this trailer that
Row Three
tracked down for the QT produced Hell Ride is giving me flashbacks to Reservoir Dogs. The story of
Hell Ride deals with the characters Pistolero, the Gent and Comanche and the deadly, unfinished business among them
. The film is scheduled to open in limited release on August 8th. Badass red band trailer after the break.
You might also like
Guy (14 years ago) Reply

http://www.bloody-disgusting.com/film/1622/review

By the sound sof it this is definately not going to be good. Looks like it owes more to Tarantino than Rodriguez sadly.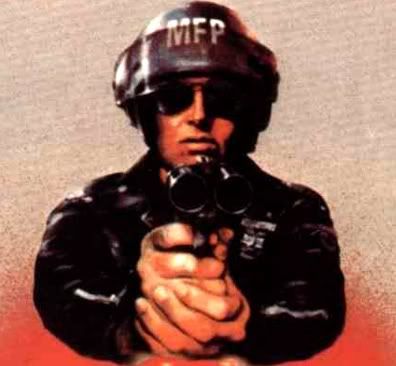 agentorange (14 years ago) Reply

Thanks for the heads up GUY.

"I swear to God that if there was a movie called "Quentin Tarantino presents… Watch Grass Grow," and the entire film was just footage of grass flowing in the wind with spaghetti western music behind it, people would applaud it."

I almost laughed out loud because it's so true.

Nic (8 years ago) Reply

been there, done that, we lasted for motnhs but the feelings just faded, it's been over a year and we're still very good friends, only we don't see each other because, you know, different countries and such, but it is not realistic at a young age to end up with him happily ever after, that doesn't mean you can't enjoy it for a while and be sad when you miss him. Just remember that you two do have a limited shelf life in this- that doesn't mean the feelings aren't real. Stay open minded, though..

Leave a comment