Latest news
Christopher Webster
[Cathode Ray Mission 07.07.08]
news
scifi
fantasy
After years of taunting me with their indecision and vicious rumors, itv 1 and AMC have finally announced their intentions to get the ball rolling on that 6 part remake of The Prisoner we've all been hoping for. According to their press release, The six one-hour episodes will run in 2009 and tell
the story of a man who finds himself trapped in a mysterious and surreal place known as The Village, with no memory of how he arrived. As he frantically explores his environment, he discovers that its inhabitants are identified by number instead of by name and have no memory of a prior existence or outside civilization. Not knowing who to trust, Number Six is driven by the desperate need to discover the truth behind The Village, the reason for his being there, and most importantly, how he can survive and escape to his previous life.
The press release also confirmed the casting rumors that Jim Caviezel (Passion of the Christ/Outlander) and Ian McKellen (LOTR) would be playing Number 6 and Number 2 respectively. I really hope they stay true to the surreal tone of the original BBC show but loose that god awful ending. More press release deets after the break.
"McKellen says of the role: "Bill Gallagher's new version of The Prisoner is an enthralling commentary on modern culture. It is witty, intelligent and disturbing. I am very excited to be involved.""
"While the original series, which debuted in 1967, was a riff on Cold War politics, ITV's remake will reflect 21st century concerns and anxieties, such as liberty, security and surveillance, yet also showcase the same key elements of paranoia, tense action and socio-political commentary seen in McGoohan's enigmatic original."
"The Village is controlled by one man – the sinister and charismatic Number Two. In each new episode Six and Two are locked in a battle of wits, as Six challenges the oppressive nature of The Village and battles against his captors. Six must find out what The Village is, but in doing so, he must also confront some dark truths about himself."
Read the
full press release
You might also like
Cyberhal (12 years ago) Reply

"I am not a number, I am a free man!"

relevant today more than ever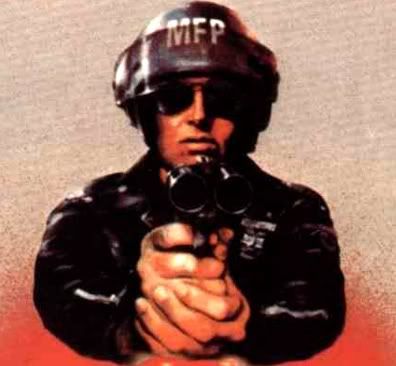 agentorange (12 years ago) Reply

Easily in the top 10 for sure. Truly classic. I have very unrealistic expectations for this remake series but I must say I'm glad its only a 6 parter. It means it'll have focus and a proper ending.

cyberhal (12 years ago) Reply

yeah a real classic. ranks up there with Dr Who for me, well almost. there's a goldmine of issues for them right now.

Filmstalker (12 years ago) Reply

Wow, I'm amazed that they're actually going ahead with this, perhaps the success of Battlestar Galactica spurred them on and they're going to do something modernised and more realistic. The cast sounds superb as well.

Leave a comment