Latest news
quietearth
[Film Festival 06.27.08]
news
For all you lucky Brits, the lineup has been announced for the FILM4 FRIGHFEST held at the Odeon West End in London's Leicester Square and it's a doozy. Screening over 5 days starting August 21st, they have some of the premier genre films doing the rounds right now, including:
Let The Right One In
,
Time Crimes
,
Midnight Meat Train
,
Tokyo Gore Police
,
Martyrs
, and even
Death Race
! It will also include the world premier of a film I am really looking forward to seeing,
The Dead Outside
, a post apocalyptic zombie film which is beautifully shot. You can check out the
teaser here
. The full lineup for
Frightfest is here
. On a side note, if you can write well and know film and would like to provide coverage for us, use the contact link at the bottom of the page!
You might also like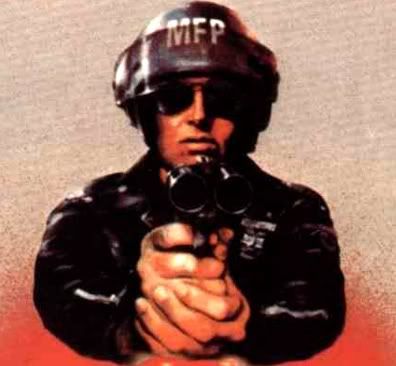 agentorange (13 years ago) Reply

That is one amazing line-up alright. Hot Damn, I gotta get outta this one theater town!

Anonymous (13 years ago) Reply

YEEESSSS. I'm definitely going. I'll give y'all a heads up!!!!

Anonymous (13 years ago) Reply

NOOOOOOO. I'm going on holiday on the saturday. I'll sneak in thurs and fri :(

I always miss this kinda stuff. damn

Leave a comment