Latest news
Christopher Webster
[Film Festival 06.24.08]
movie
news
interview
horror
If you've seen Jake West's hilarious gore fest Evil Aliens then you'll already know why I'm so excited to see what the British director has in store for us with Doghouse; a film that looks to take the battle of the sexes to dizzying new extremes. Check it out:
Danny is handling his divorce badly. He's depressed. Gone to pieces. But his mates aren't giving up on him. Struggling with their own mid-life troubles, they drag him off for a boy's weekend in the country... which goes horribly twisted when they find themselves holidaying in a village overrun by psychotic, homicidal women.
Nice. We've actually been keeping an eye on the production's website for quite a while but haven't posted anything due to the fact that, besides an amazing gallery of the girls, there hasn't been much to write about. Well today that all changed when a seven and a half minute featurette appeared on the site's trailer page. With interviews with West, and a plethora of other crew and FX people it's definitely worth checking out. You'll find it, and links, after the break.
Official Doghouse Site
You might also like
cyberhal (14 years ago) Reply

looks interesting. almost a Sean of the Dead, or the Cottage vibe

Hot Fuzz (14 years ago) Reply

I can't believe Jake West scored the effects team that did The Mummy, Harry Potter, Reign of Fire, and Brothers Grimm. Should be interesting.

cyberhal (14 years ago) Reply

yeah I was impressed by that too. specially Reign of Fire connection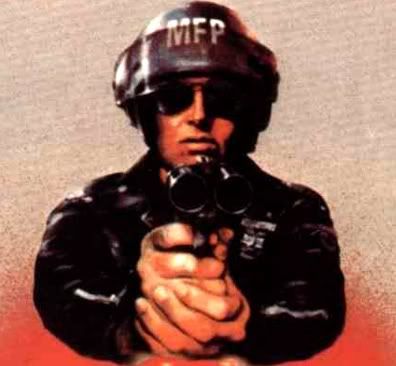 agentorange (14 years ago) Reply

I don't care what anyone says, apocalyptic dragon movie? Hells yeah!

Leave a comment