Latest news
Christopher Webster
[DVD News 06.20.08]
post apocalyptic
movie
apocalyptic
news
dvd
It was actually a couple of weeks ago that the good folks at Lionsgate Home Entertainment told us that they would be releasing Jean-Pierre Jeunet's ribald dystopian vision on a special edition DVD but, since at the time there was no artwork attached, we neglected to post the news. Well now that we have some artwork to share, all that's changed and we can rejoice in the fact that this film will finally be getting some behind the scenes lovin'. The film itself will be presented in 1.78:1 anamorphic widescreen, along with a French Dolby Stereo soundtrack. Extras include a commentary with director Jean-Pierre Jeunet, a "Fine Cooked Meats: The Making of Delicatessen" featurette, rehearsals and behind-the-scenes footage from the set, a photo gallery, and the trailers.As I never actually got around to picking up a copy to own I'm pretty stoked that I waited. The DVD is set to be released in August but we've got the pre-order link after the break for ya.
Pre-Order from Amazon
You might also like
Cyberhal (14 years ago) Reply

great movie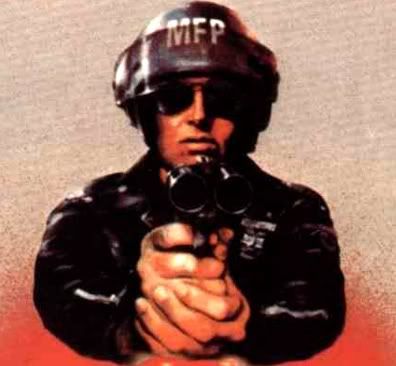 agentorange (14 years ago) Reply

I haven't seen it in quite a few years. It'll be great to revisit it in August.

Leave a comment