Latest news
quietearth
[Celluloid 06.17.08]
movie
news
scifi
We've been waiting on Duncan Jones (aka Zowie Bowie, son of David Bowie) flick Moon since we saw it announced back in February, and boy are we excited. Starring the up and coming Sam Rockwell, the story revolves around a guy with serious anger issues who gets stranded on the moon for 3 years, by himself! We also posted the
full synopsis
a while ago, but it looks like we're going to have to wait till May 25th, 2009 to see it, argh! Anyways, we found the first digs, so enjoy the poster on the right and the single still after the break.
You might also like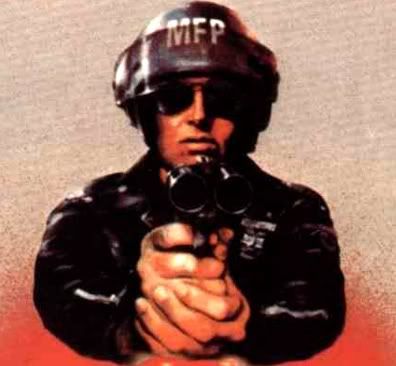 agentorange (14 years ago) Reply

I'm kind of hoping this has a Dark Star vibe to it more than a Robinson Crusoe on Mars vibe. You know, like showing a more pedestrian and ultimately boring side to space travel. It sounds boring maybe, but imagine being stuck in your cubical for 3 years. How crazy would you become? Pretty darn crazy I say. Now that's drama!

Cyberhal (14 years ago) Reply

Bomb#20: In the beginning, there was darkness. And the darkness was without form, and void.
Boiler: What the hell is he talking about?
Bomb#20: And in addition to the darkness there was also me. And I moved upon the face of the darkness. And I saw that I was alone. Let there be light.

Anonymous (14 years ago) Reply

Have you ever seen a Sam Rockwell films and failed to see his 'moon' (meaning bum)? Well, there might be a couple where he does not disrobe but hey,... Lol

Liz C. (13 years ago) Reply

I saw this one at SXSW in Austin, TX. It was incredible, moving, and reminded me of the old sci-fi films. If you love the classics you'll enjoy moon. This is the best directorial debut I've seen in a long time.

Leave a comment