Latest news
Christopher Webster
[Celluloid 06.10.08]
movie
news
When I was a kid I used to watch reruns of this twisted and trippy show called The Prisoner on A&E. No one else I knew watched it and for the longest time I was the only person I knew who was interested in whether or not Number 6 would find out who Number 1 was. Of course when Number 6 did finally discover who Number 1 was it was probably one of the lamest things I've ever witnessed on television, but that's perhaps an argument for the forums. So anyway, we've been reading bits and pieces about a supposed series remake for quite a while but it wasn't until AMC (which is slowly but surely becoming my favorite channel) joined with ITV that the project actually looked like it would see the light of day. And now that Prisoner fan site
sixofone
got the exclusive cast announcement and project details it finally seems that we can start looking forward to some awesome television. Continue reading for all the details... I think you'll all be pleasantly surprised at what you find.
From sixofone:
"The 2009 mini-series of the
The Prisoner
will feature six one-hour episodes, all written by Bill Gallagher (Clocking Off; Conviction; Lark Rise to Candleford).
Sir Ian McKellen
(The Lord of the Rings; The Da Vinci Code) is in the role of Number Two and
James Caviezel
(Deja Vu; The Passion of the Christ) plays Number Six. The producer is
Trevor Hopkins
(Dracula; Agatha Christie: Poirot; William and Mary) and direction is by
Jon Jones
(Cold Feet; Northanger Abbey; Diary of Anne Frank). Location filming is in Namibia and Cape Town, with shooting commencing in the first week of August, 2008. The "pacy, radical reinvention of the original show" is a joint production between AMC (American Movie Channel) and ITV (UK)."
You might also like
Cyberhal (14 years ago) Reply

the stuff of myth. The original was shot in some village in Cornwall England I think, I've always wanted to visit.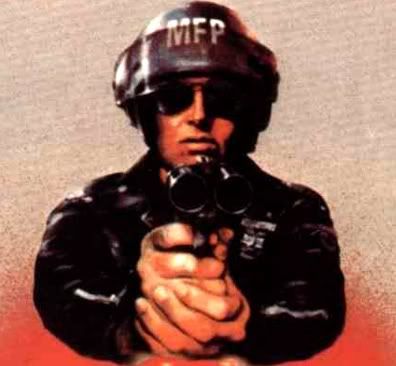 agentorange (14 years ago) Reply

Yeah, a place called Port Marian in Wales. It looks the same now as it it did in the show.

soma (14 years ago) Reply

yup. I've been there - weird as hell.

Leave a comment